Travis Blevins, MS, BCBA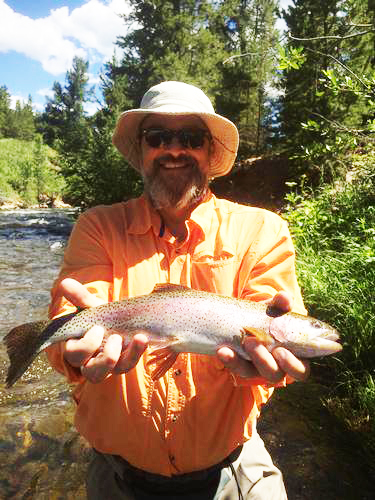 Founder and Executive Director
Travis has been providing services for individuals with special needs for 25 years. He has a masters degree in Behavior Analysis from the University of North Texas. Travis is a founding member and on the Board of Directors for the Four Corners Association for Behavior Analysis, a member of the Association of Behavior Analysis International (ABAI), and has been Board Certified Behavior Analyst (BCBA) since 2001. Travis was an adjunct professor at the University of Colorado, Denver campus, teaching "Practical Applications in Behavior Analysis" in Colorado's first academic program for Board Certification in Behavior Analysis. Travis has been instrumental in proliferating Behavior Analysis therapy and practice throughout Colorado and the Mountain West. In 2012, he formed a behavior analytic residential program, founding Colorado Residential Solutionsto serve adults that have been unsuccessful at previous residential placements. In 2014, he helped found the Colorado Association for Behavior Analysis. He has a passion for developing evidence-based treatments, and using empirically validated interventions to increase the independence and inclusion of individuals with special needs. Travis is committed to the dissemination of the principles of applied behavior analysis, and the transference of pragmatic technology to administrators, care-givers, parents, staff, and family members of individuals with disabilities. Travis has a vision for changing the landscape of region's current ABA services improving accessibility, quality, effectual outcomes, and adherence to data-based empirical treatment. He has successfully built three businesses serving more families than any other regionally located company. He enjoys the Colorado mountains, his beard, fine bourbon, hunting, fishing, watching his son and daughter grow-up and eating his wife's fine cooking.
Michele D. Wallace, PhD, BCBA-D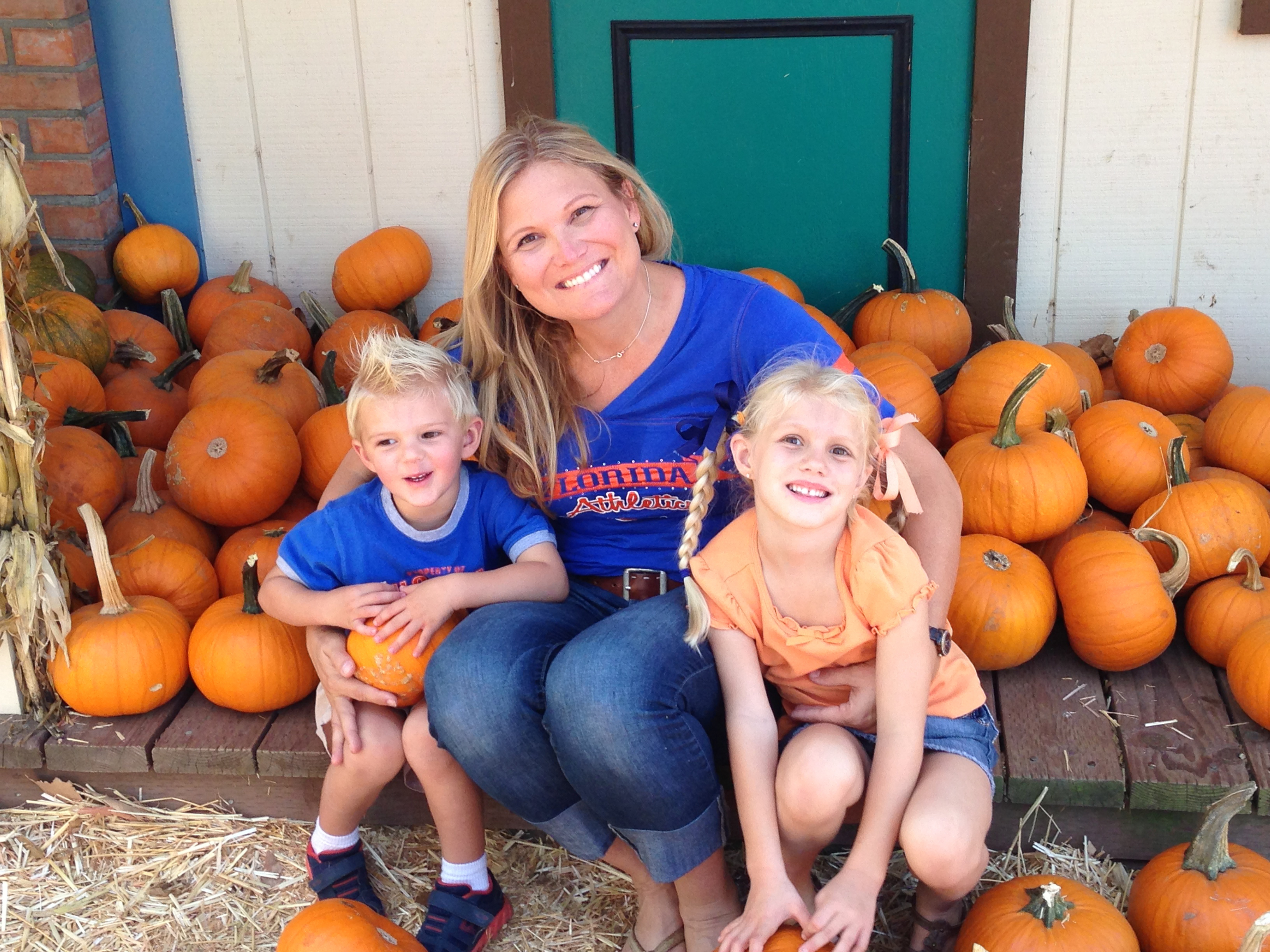 Clinical Consultant
Dr. Wallace received her Master's degree and Doctorate degrees in Psychology with a major in Applied Behavior Analysis (ABA) from the University of Florida under the supervision of Dr. Brian Iwata. She is a Doctorate level Board Certified Behavior Analyst (BCBA-D) and a widely recognized expert in the field of ABA. Dr. Wallace is an author on the current and widely used textbook, "Behavior Analysis for Lasting Change." Michele worked as a behavior analyst for many years in Florida and achieved her Board Certification there before national Board Certification was even a reality or an option. After working as a Behavior Analyst for many years in Florida and completing her Ph.D., she served as faculty at the University of Nevada, Reno for 5 years conducting research, doing clinical work and teaching and mentoring students. Dr. Wallace is currently a full time faculty member in the Department of Special Education and Counseling at California State University, Los Angeles. She has published numerous studies in peer-reviewed journals on a variety of applications of ABA including but not limited to: functional analysis, treatment of challenging behaviors, feeding disorders, and verbal behavior. Dr. Wallace has served on the editorial boards and as a reviewer for a number of peer-review journals such as the Journal of Applied Behavior Analysis, School Psychology Review, The Analysis of Verbal Behavior, and Education and Treatment of Children. Dr. Wallace was the past president for the California Association for Behavior Analysis (CALABA) and the Nevada Association for Behavior Analysis (NABA).
Amy Crye, MS, BCBA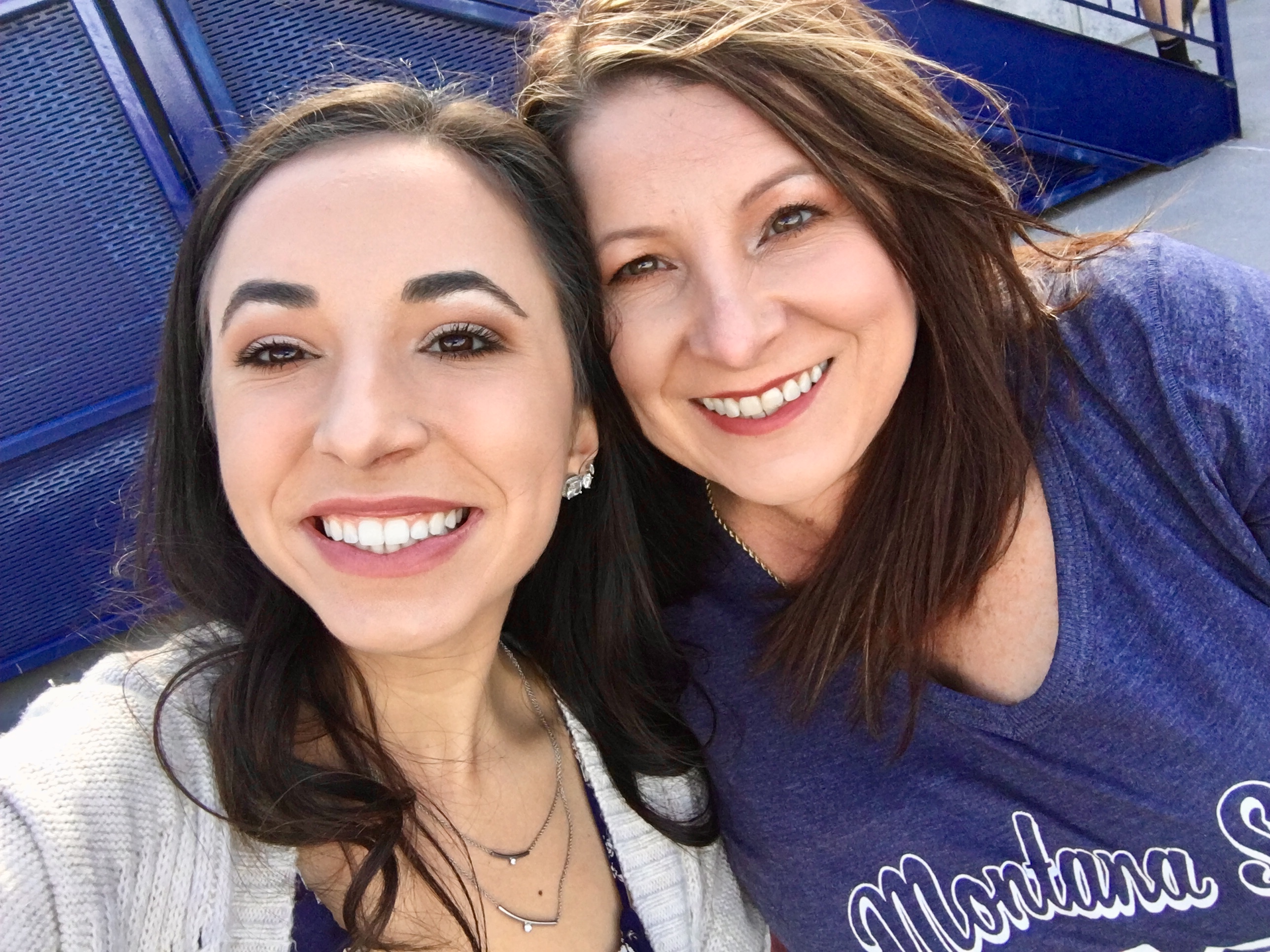 Director of Services
Amy Crye holds a Master of Science degree in Behavior Analysis from the University of North Texas. She has used her training in Behavior Analysis to design and implement effective educational and behavioral programs for children and adults for over 17 years. In addition to providing direct service to children and adults, Crye has worked with more than 100 school districts and developed non-public school programs in both northern and southern California. Crye's work history has focused on program development, competency-based training for staff, and quality assurance. In her role as Director of Service for Behavior Services of the Rockies, Crye works with the Leadership team to assure appropriate and quality services for BSOTR clients. Crye provides trainings and presentations to education professionals (other behavior analysts, school psychologists, teachers, speech pathologists, etc), both locally and nationally. As part of her outreach services, Crye provides trainings to parents and families, has served on California Senator DeSaulnier's Autism Task Force as co-chair for the workgroup on Transition and Employment, has served on Mt. Diablo's Adult Education Advisory Committee for the Transition Options Program for adults with Asperger's Syndrome, and served as Chair for the 2010 and 2012 STAR Conference (Service, Teaching, Advocacy and Research). Before joining BSOTR, Amy was an ABA instructor in the Special Education Department at Touro University
P.J. Self, MA, BCBA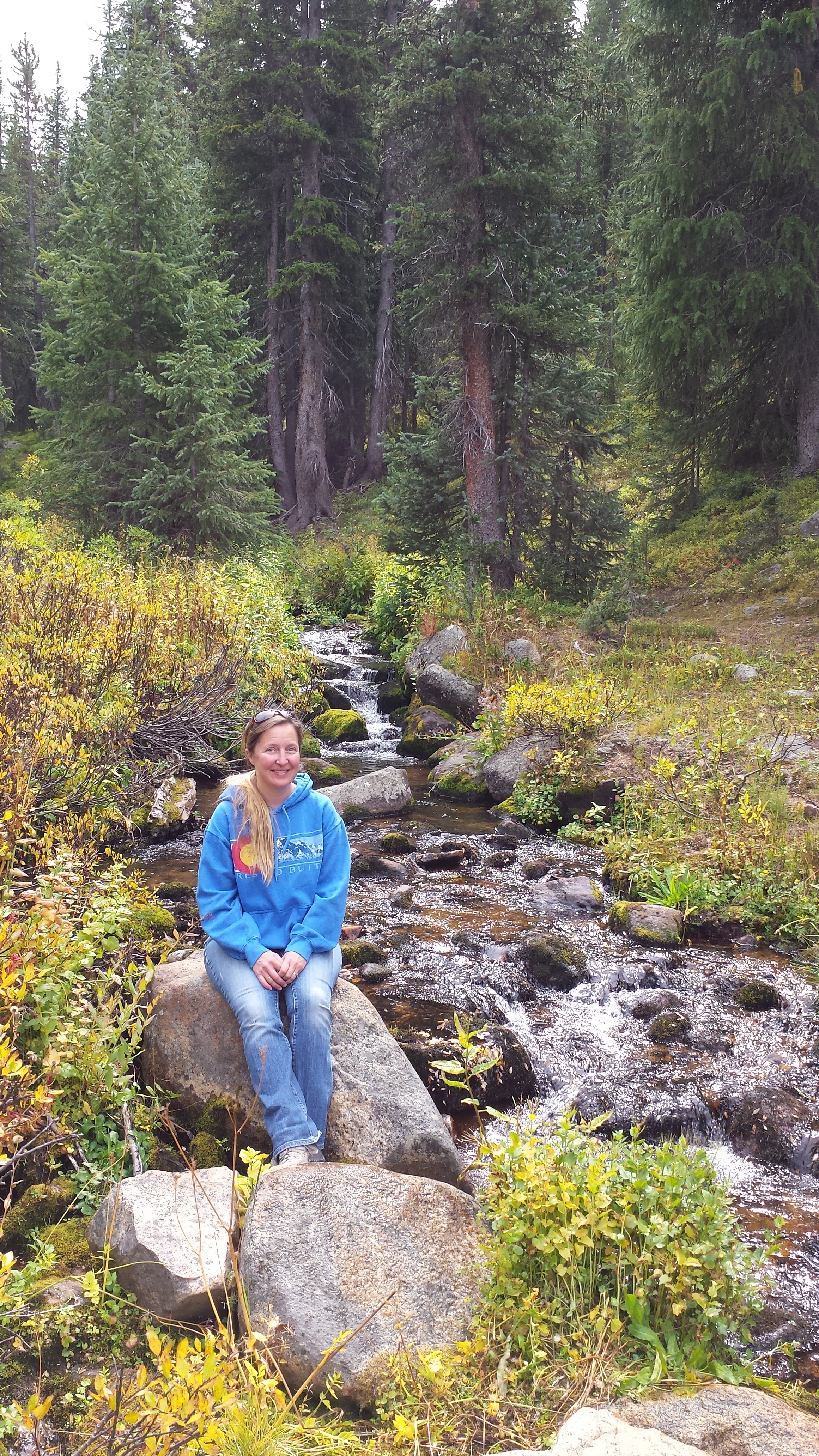 Regional Coordinator
PJ received her BS in Special Education from the University of Central Oklahoma in 1998. She worked briefly in the Kansas City area before moving to Denver in 2002 where she provided behavior services throughout the Front Range. She became a Board Certified Assistant Behavior Analyst in 2009 and received her MA in Special Education from the University of Colorado Denver in 2011. She became a Board Certified Behavior Analyst in 2013. Currently she is living and working on the Western Slope providing services to both children and adults. PJ enjoys snowboarding, NASCAR, camping, learning to kayak, and spending time outdoors with her husband and dogs.
richard anderson, MA, BCBA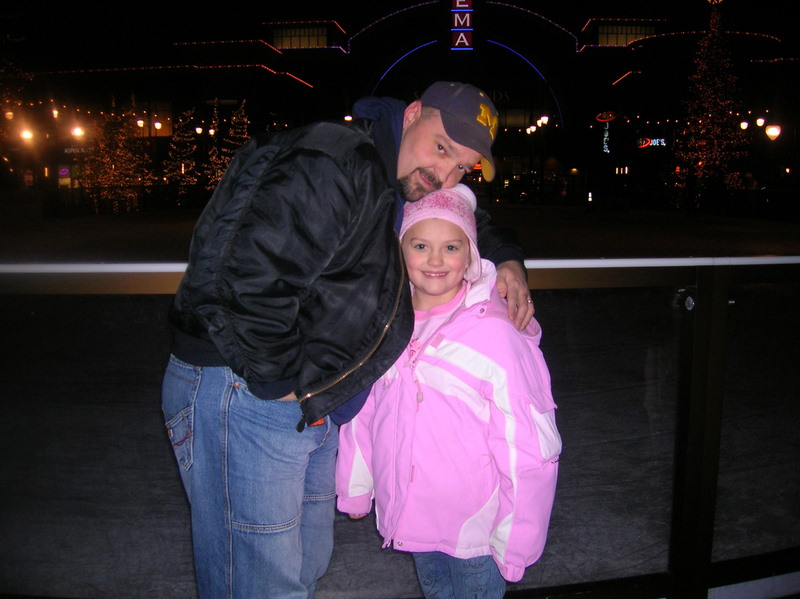 Regional Coordinator
Rick has completed his BA in Psychology from the American Military University and completed his MA in child psychology from The Chicago School of Professional Psychology in 2014. In his free time Rick likes to play golf and go for rides on his motorcycle when he is not spending time with his wife and three children.
Tracy Barkman, MA, BCBA
Board Certified Behavior Analyst
Tracy graduated with her BA in Psychology and Pre-Med from University of Arkansas, Fayetteville. She moved to California to begin the School Psychology program at the University of the Pacific (UOP) in Stockton, CA. However after only one semester she switched programs to obtain her MA in Psychology and obtain her Board Certified Behavior Analyst (BCBA) credential. She had discovered ABA after working in residential treatment facilities and during her internship for the School Psychology program at a group home. She wanted to make a direct change and loved analyzing behavior(s). After graduating from UOP in 2005, she was a supervisor for in-home ABA programs in the Sacramento area and the Placer County Behavior Specialist. Tracy moved with her family to the Boulder area in 2012. She was blessed to be able to stay home with her son for his first 5 years. She joined the Behavior Services of the Rockies team in August 2017.
Paul Andrews, MEd, BCBA
Board Certified Behavior Analyst
Paul relocated to Colorado in 2008 after earning a Bachelor's Degree in Philosophy from Arizona State University. He became interested in Applied Behavior Analysis while working with at-risk adolescents in several residential settings, in which he was fortunate enough to be part of a number of incredible transformations in the lives of some truly remarkable individuals. He recently earned a Master's Degree in Education and his BCBA certification. Paul is a native of Jamestown, Rhode Island, and in his free time, he enjoys hiking, rock climbing, mountain biking, model rocketry, RC aircraft, and above all else, the company of good people.
Wendy Soto, MA, BCBA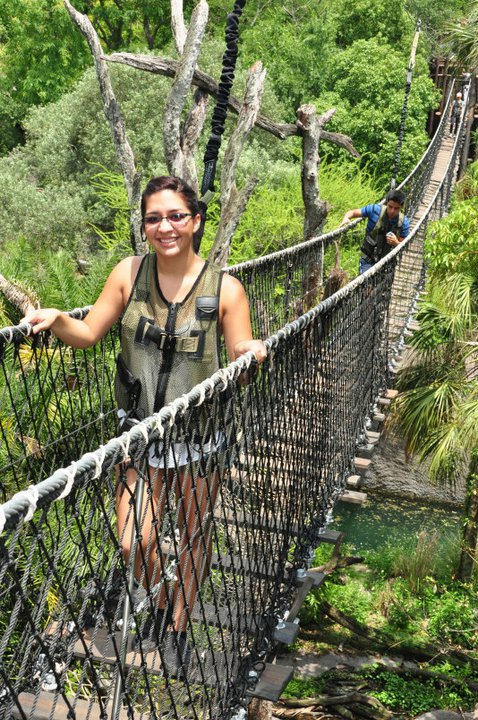 Board Certified Behavior Analyst
Wendy was born and raised in West Texas, and she received a BS in Psychology from The University of Texas at El Paso. During her undergraduate experience, she taught dance lessons to individuals with learning disabilities, served as a Neuroplasticity Trainer at a local clinic, and was involved in research in the Social Cognitive lab at UTEP. Wendy's interest in cultural diversity and child development led her to study in Salamanca, Spain, during the final year of her undergraduate career. There, she focused on learning about developmental psychology and Spain's social structure, while also teaching an English class in a local elementary school. Wendy was introduced to Applied Behavior Analysis upon her return to the U.S., and she instantly became devoted to it. She is completed a Master's degree in ABA with an emphasis in Autism through Ball State University to become a BCBA. Helping individuals with special needs is her passion, and she hopes to one day contribute to the growing body of research of ABA. In her free time, Wendy enjoys hiking, dancing Ballroom and Latin dance styles, traveling, exploring Colorado (since she recently relocated to Denver), and watching Netflix.
Stephanie Miller, MS, BCBA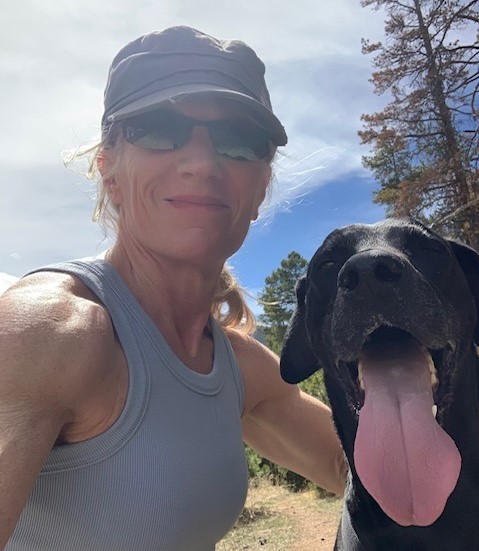 Board Certified Behavior Analyst
Stephanie has worked in the ABA field for over 15 years. She earned her Masters degree in Applied Behavior Analysis from Arizona State University and has been a Licensed Behavior Analyst for over 5 years. Prior to becoming a behavior analyst, Stephanie worked for the State of Arizona where she provided oversight and administration of the AHCCCS Medicaid program. In that role, she assisted recipients navigate and utilize a system of supports designed to aid in independent living. As a Licensed Behavior Analyst, Stephanie specializes in working with adolescents and young adults as they make the transition into adulthood. She is also a certified PEERS instructor. When not practicing ABA, you can find Stephanie and her dog out exploring all the beauty Colorado has to offer.
Andrea Hoang, MS, BCBA
Board Certified Behavior Analyst
Andrea is an Austinite who earned her B.S. in Applied Learning and Development from the University of Texas at Austin. During her time there, she worked in many different special education classrooms from preschool programs for children with disabilities to high school functional life skills. From there, she continued to the University of Houston-Clear Lake where she received her training in behavior analysis in her master's program. Here, she was the primary researcher on a project aimed at evaluating virtual training for medical professionals on behavior management for individuals with IDD and is a founding member of the Behavior Analysis for Inclusive Vaccine Administration (BAIVA) project. She can't wait to get to know more you and your family!
Adriana Medina, MA, BCBA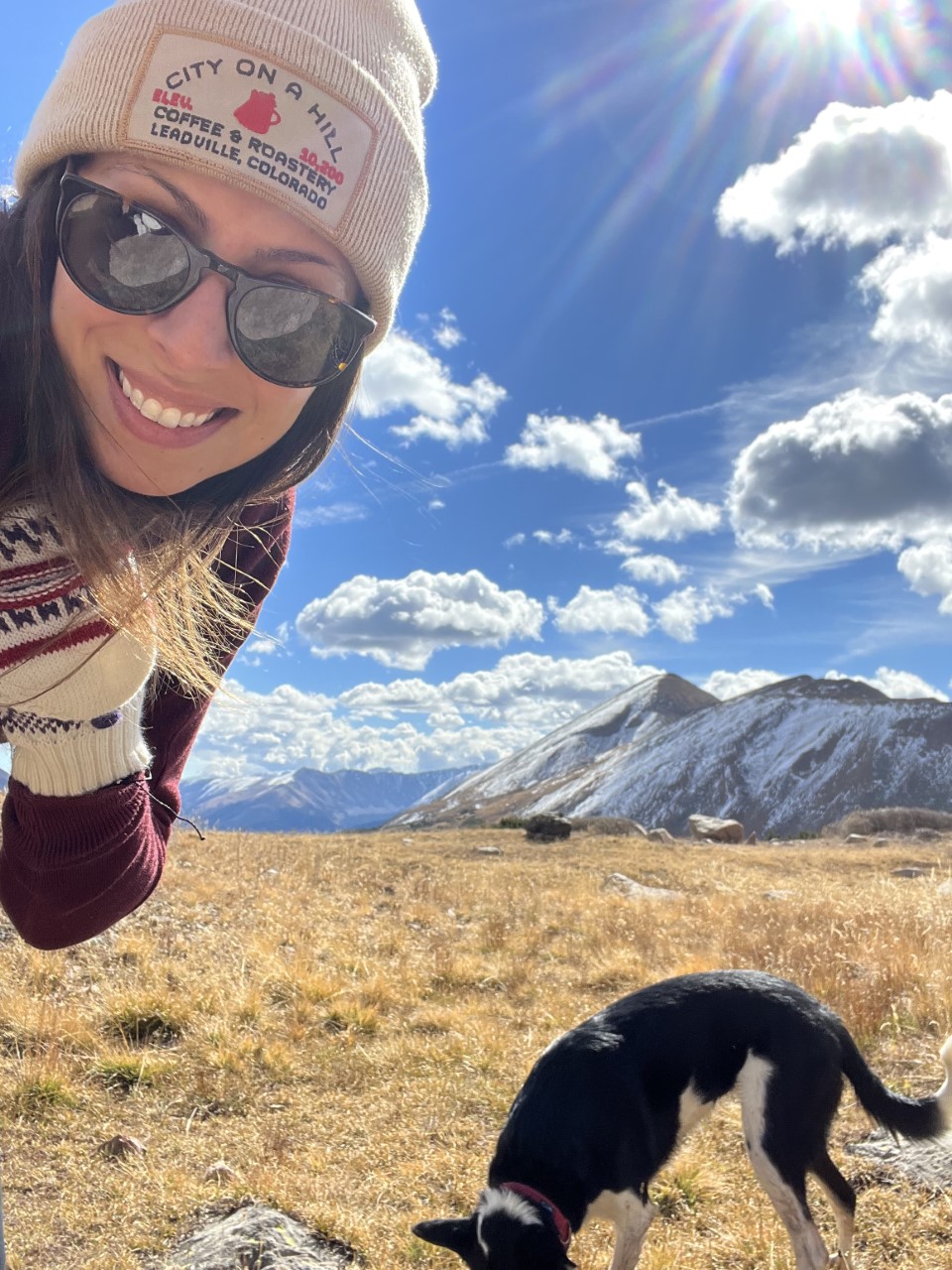 Board Certified Behavior Analyst
Adriana grew up in Buffalo, NY and received her B.S. in Biological Sciences and B.A. in Psychology from University at Buffalo. After graduating, she worked as a Research Assistant and Lab Manager for the UB Neuroimaging Lab where she studied the role of dopamine in decision-making. In 2017, Adriana decided to take a chance and moved to Colorado where she accepted a position as an RBT. She immediately fell in love with the field and population served. Adriana became a Board-Certified Behavior Analyst in 2021 and received her M.A. in Applied Behavior Analysis from Ball State University. Currently, Adriana is living and working in Pagosa Springs providing services to the community in that region. In her free time, Adriana enjoys fishing, hiking, camping, cooking, music, and exploring the mountains with her dog.
leana sinatra, BS, bcAba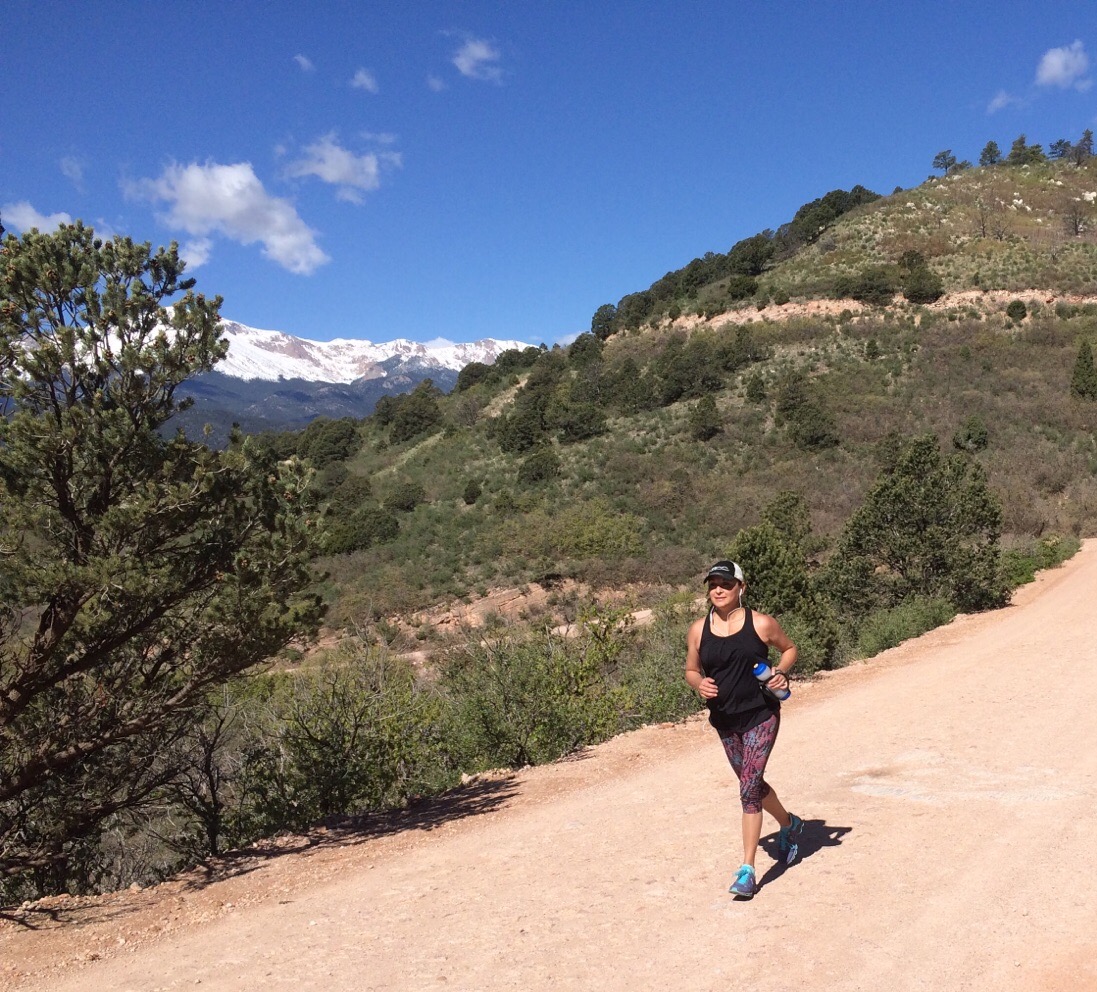 Assistant Behavior Analyst
Leana received her BS in Kinesiology from University of Nevada, Las Vegas. She was trained in ABA by Erik Lovaas of The Lovaas Center and began providing in-home therapy in 2000. She then moved to the Bay Area and continued to provide in-home ABA and work with various consultants and school districts, specializing in children with autism. Leana moved back to her home state of Colorado, keeping in the same specialty, in 2004. She received her ABA instruction from University of North Texas and became a BCaBA in May of 2011. She is now enjoying learning to work with adults with disabilities through BSOTR. When she isn't working, Leana enjoys running, skiing, snowboarding and spending time with family and friends.
Rosie Weigel, BS, BCaBA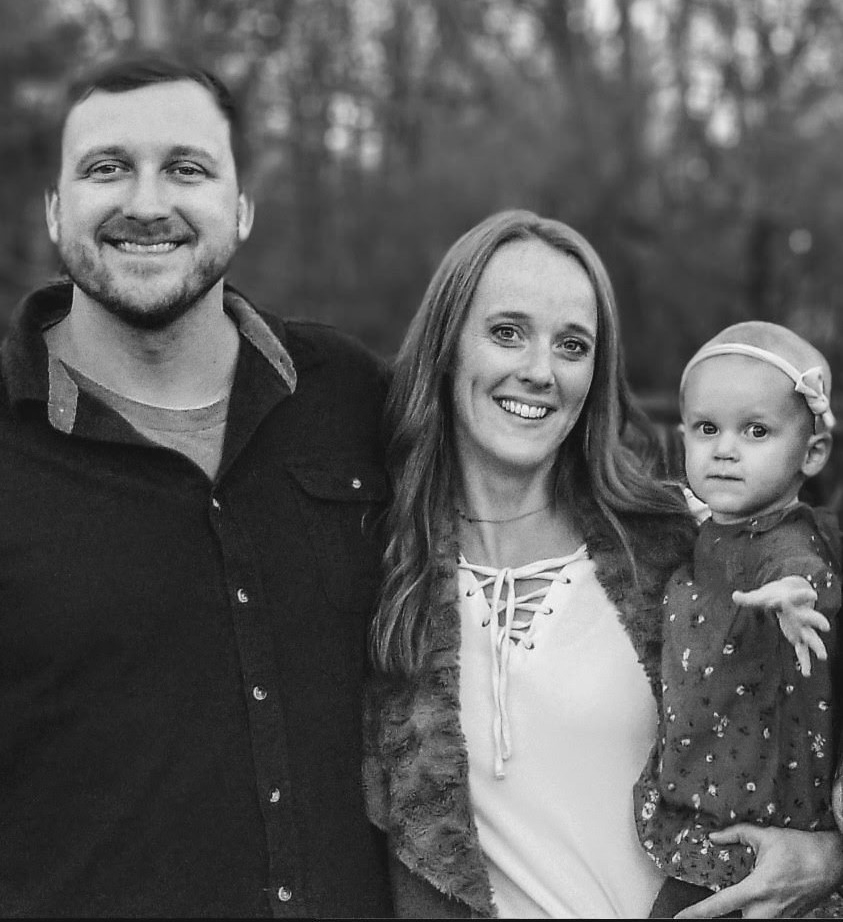 Assistant Behavior Analyst
Rosie Weigel lives in Fort Collins, CO. She grew up hiking and camping in the Sierra Nevada foothills in Northern California; studied at California State University, Fullerton in sunny Orange County where she received her BS in Exercise Science. In 2010, Rosie moved to Fort Collins where she met her husband, Nate. They have a daughter named Vera and a red furry dog named Rufus. In May 2020, she received her certification as a BCaBA from Florida Institute of Technology. When Rosie is not working she is working out at the gym, hanging out with her family and friends, and watching movies with her girlfriends. Hobbies that Rosie enjoys are crafting, working out, and cooking.
chance Olson, BA, BCaBA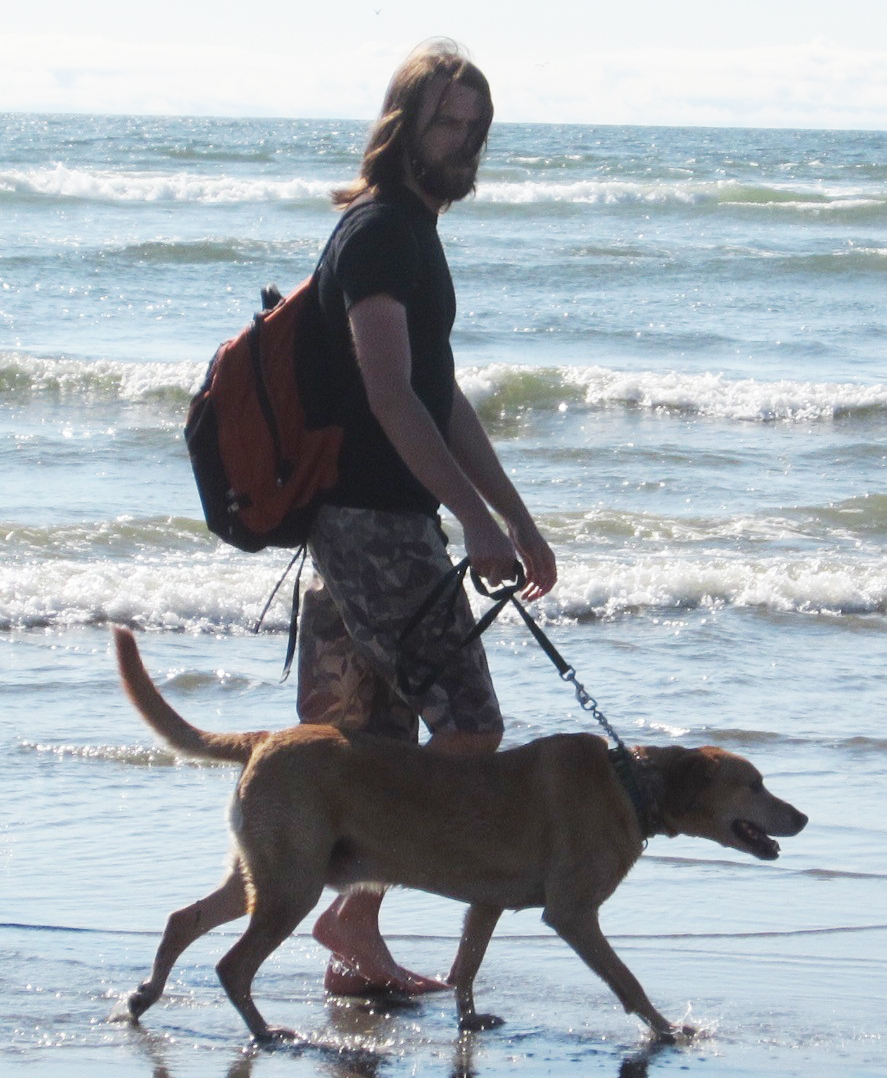 Assistant Behavior Analyst
Chance has been working with youth since receiving his B.A. in Criminal Justice and B.B.A. in Accounting from Gonzaga University in 2007. Initially working with youth within Washington state's juvenile justice, psychiatric, and foster care systems, he later spent three years at Seattle-area high schools working with students with developmental and behavioral disabilities. Chance returned to his home-state of Colorado in 2013 and joined BSOTR where he is one of the agency's certified PCM [Professional Crisis Management] Instructors and received BCaBA through Florida Institute of Technology. He finds happiness in wilderness adventures, creating things, music, food, family, friends, and yellow labs.
Hera Hansen, BS, RBT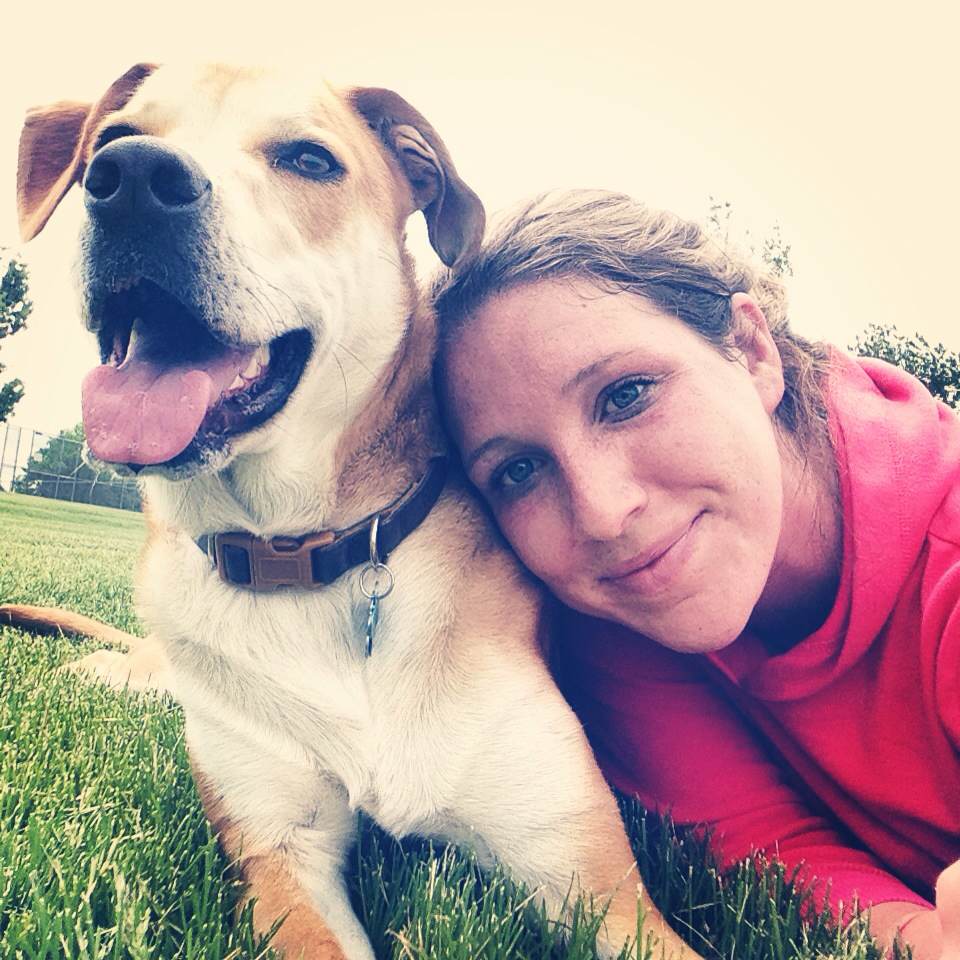 Registered Behavior Technician
For several years I worked as a lifeguard, waitress, and nanny while searching for a career that I could be passionate about. I have a little sister with developmental disabilities and have volunteered as a Special Olympics coach for many years. When I learned about the BCBA credential I knew that it was going to be for me! I joined the BSOTR team in hopes of finalizing my plan to one day become a BCBA. I moved to CO from RI and take advantage of all the great outdoor activities and adventures. In my free time I also enjoy anything having to do with music, practicing yoga, and spending time with friends, family, and my dog, Clyde.
Natalie Mosier, BS, RBT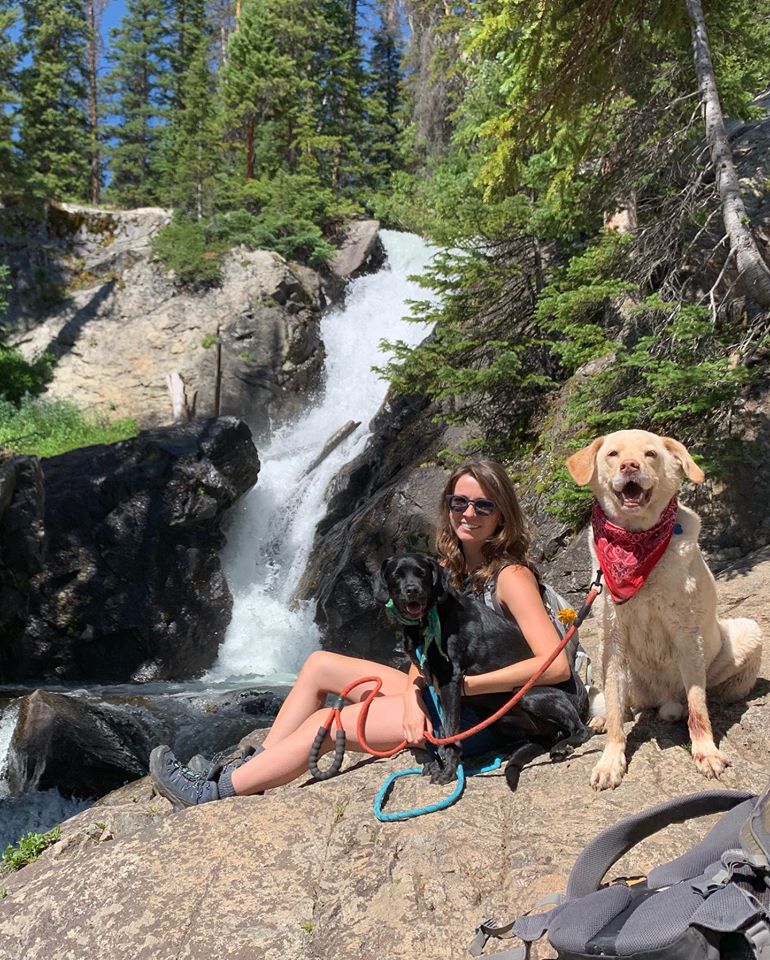 Registered Behavior Technician
Natalie was raised in Atlanta and attended college at Georgia State University where she obtained her BS in Psychology. She moved to Colorado in 2017. She is excited to begin work in the field of Applied Behavior Analysis. In her spare time Natalie enjoys being outside, spending time with her dogs, reading, and cooking healthy meals.
Maggie Zapeda,BA, RBT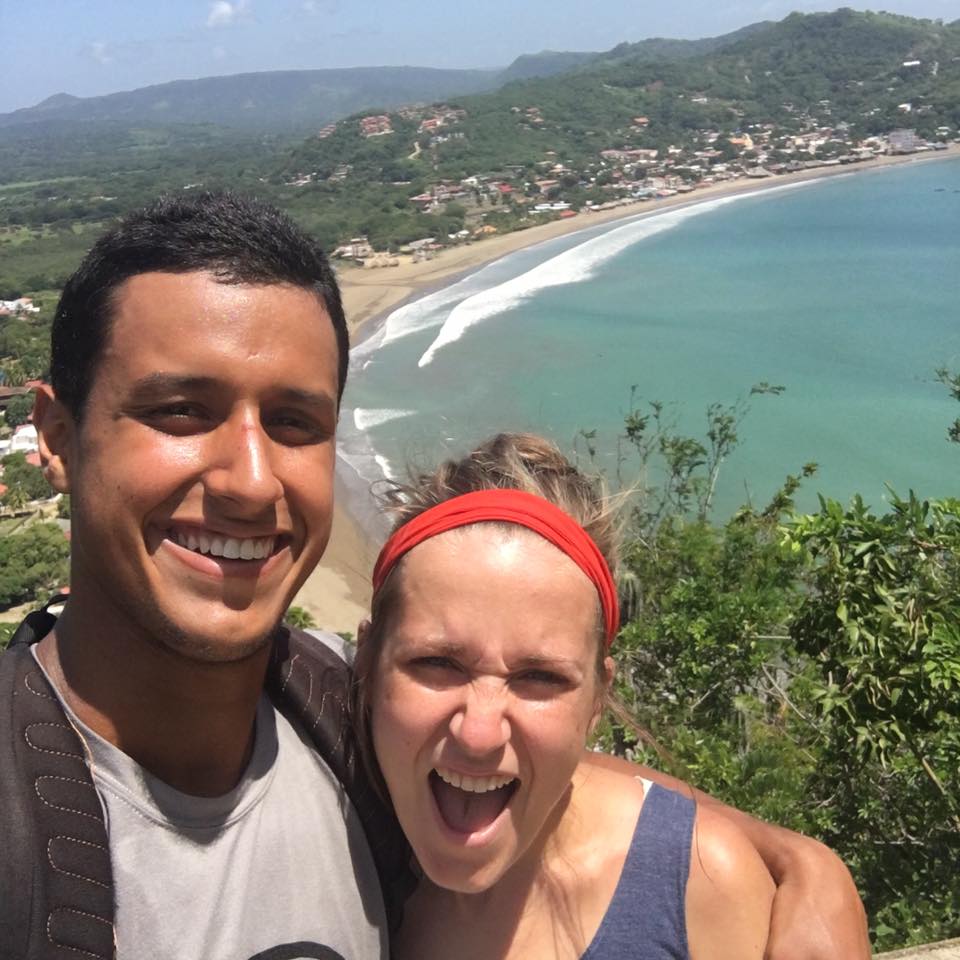 Registered Behavior Technican
Hello! My name is Maggie Zepeda. I graduated from Capital University in Bexley, Ohio back in 2011 with a Bachelors of Arts. My degree is in Art Therapy and Studio Art with a Psychology minor. Experiencing adventure is what I thrive in. Traveling abroad, hiking, canoeing are some of my favorite things. I have worked in a few national parks, with a ministry, and as a result I fell in love with the mountains. I moved to Colorado in Sept 2014, which is when I met my husband. We just got back from a 3 month mission trip in Nicaragua. We love to love others!
Rebekah Sherwood, BS, RBT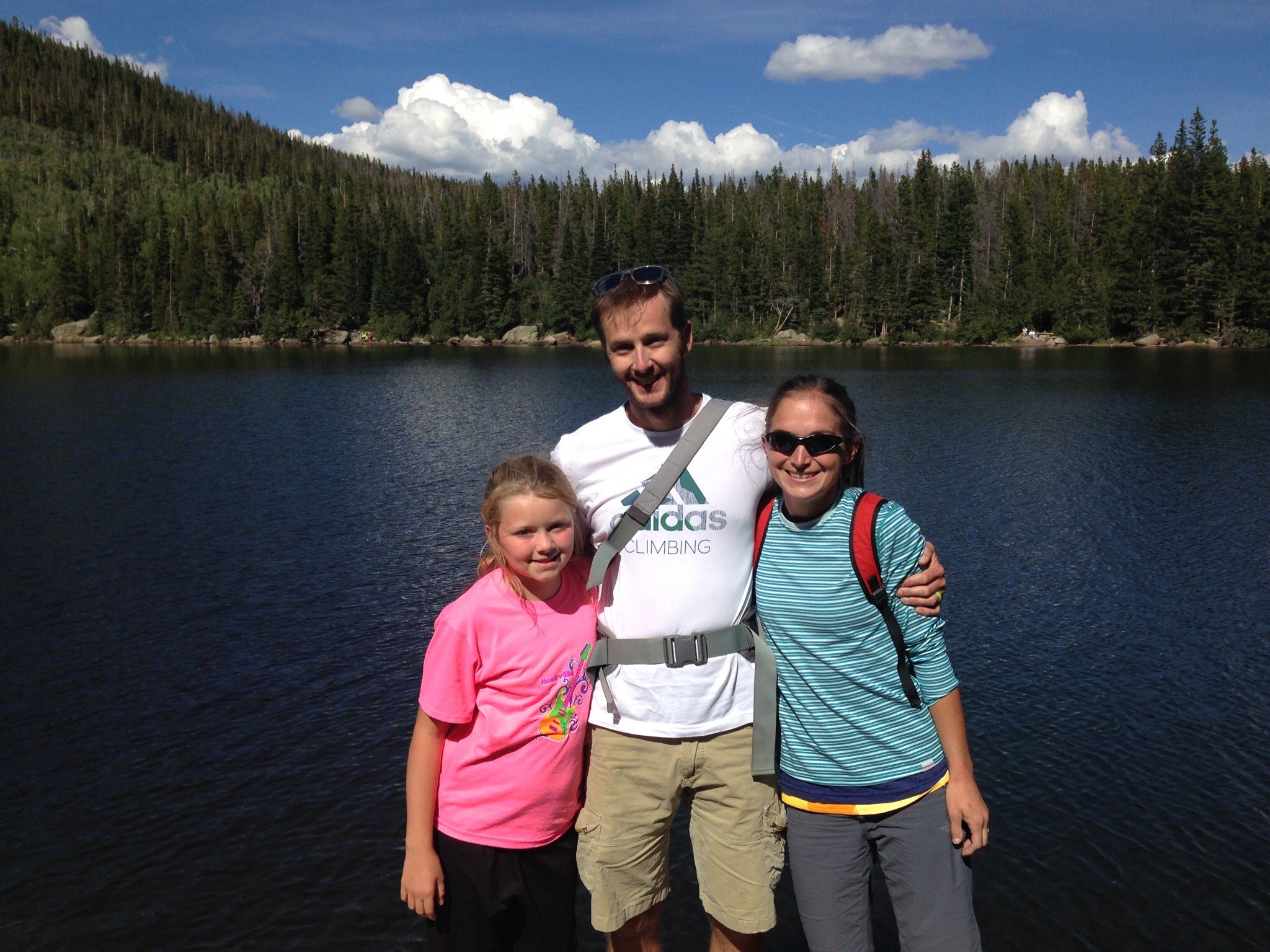 Registered Behavior Technican
Bekah was born and raised in Grand Rapids, Michigan. She graduated with a Bachelor Degree in Educational Ministries and Biblical Theology. She worked as a substitute teacher for two years before moving out to Colorado in 2010. She came out to Colorado to enjoy the mountains and to follow her dreams of climbing in Colorado. She enjoyed the mountains and started working again at a center for children and adults with Autism. This was her first experience with ABA and she grew to love it. She stayed at the center for almost 5 years. She began working at BSOTR in September 2016. When she's not working she enjoys rock climbing, hiking, backpacking, gardening, fly fishing and spending time with her husband and step daughter
Jamie Nathan, BS, RBT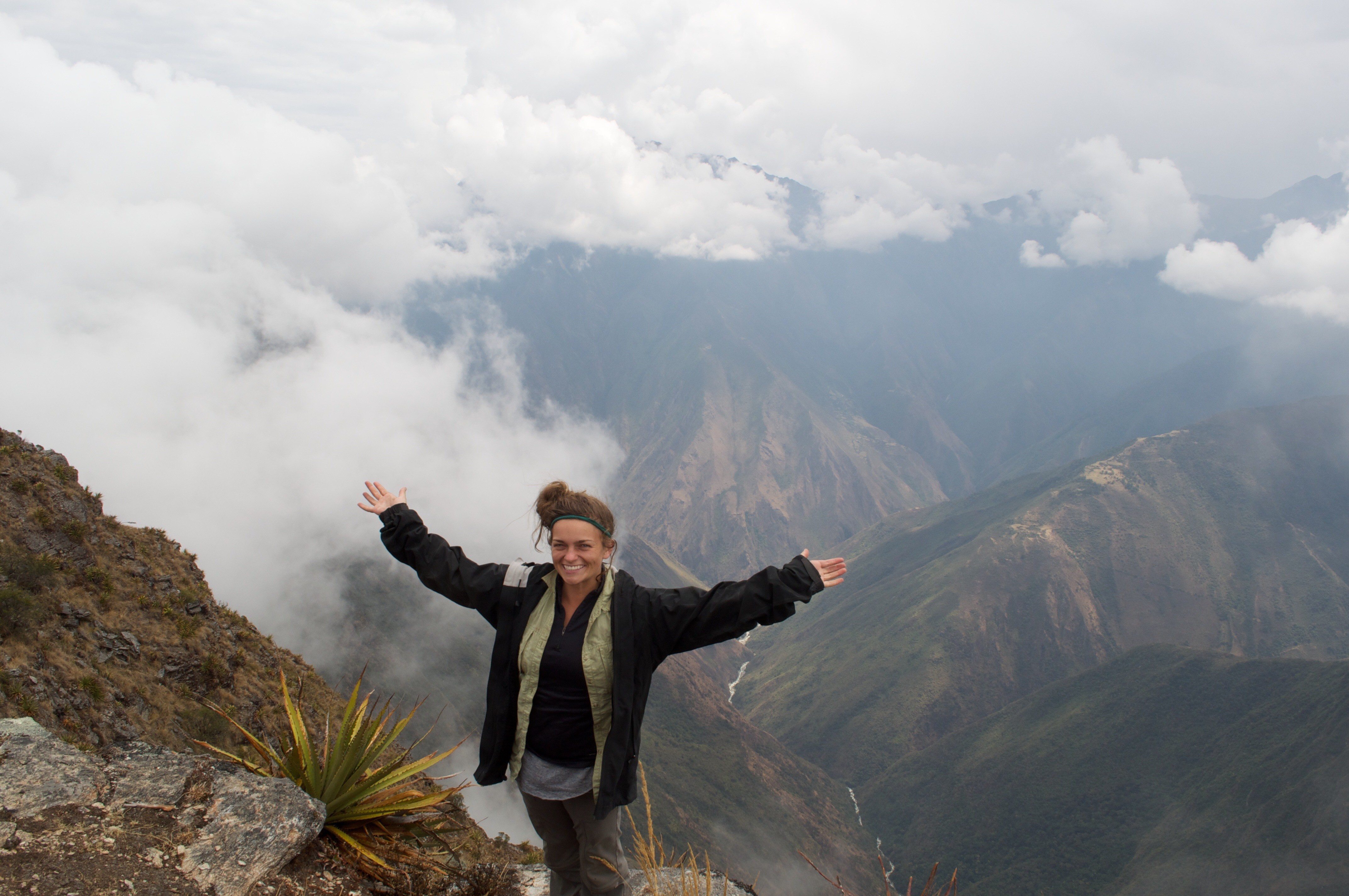 Behavior Therapist
Jamie is originally from Arizona, she moved out to Colorado in 2008 for school and couldn't imagine living anywhere else. She received her BS in Sociology from the University of Colorado at Boulder and has used her degree to help people of all ages, backgrounds, and abilities. She is happy to be with BSOTR and continue her passion for helping people. In her free time Jamie enjoys being outdoors, playing sports, and spending time with friends. She also loves to travel and practice her Spanish
Amanda Wellendorf, BA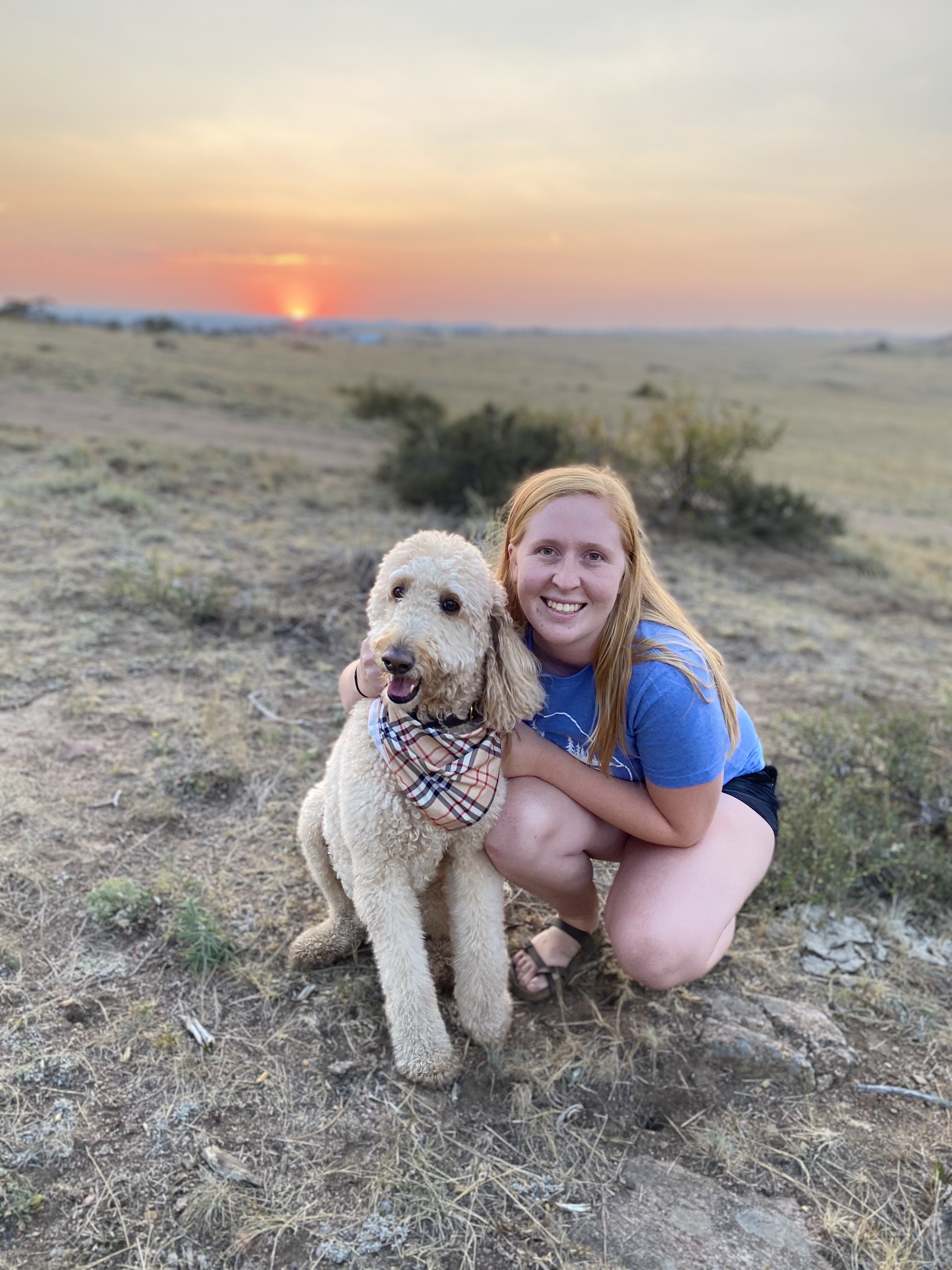 Registered Behavior Technician
Amanda received her BA in psychology in 2020 from University of Nebraska- Lincoln and stepped right into a master's program in applied behavior analysis. She is anticipated to graduated and become a BCBA in August 2022. After being born and raised in Nebraska her whole life, in June of 2020 she made her first big move and moved to Fort Collins. This move was brought with a position to serve in a children's ministry with a new church plant, Citylight Fort Collins. Amanda plans to bring her knowledge and masters in the field to serve within the foster care system and cross culturally to advocate for change.
Christina Martin, BA, RBT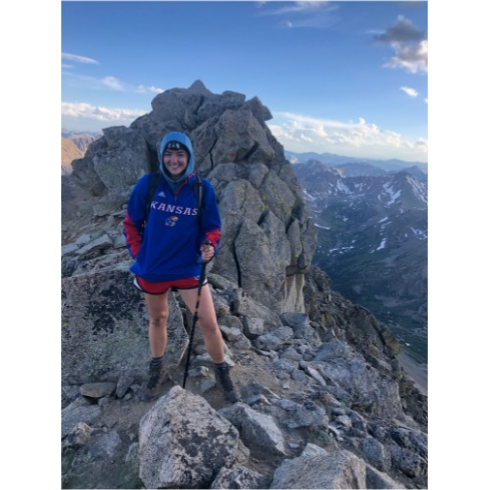 Registered Behavior Technician
Christina was born and raised in Maryland, but the University of Kansas had been on her radar since she was young. When she started her first semester of freshman year, she had plans to be a physical therapist. She took an Applied Behavioral Science class just for fun, and ended up switching majors after the first week of classes. She graduated from the University of Kansas in 2018 with a major in Applied Behavioral Science, and minors in psychology and sociology. While she normally would prefer the beach, the mountains were calling. She has been working in Colorado with BSOTR ever since. In her free time she likes to hike, ski, read, and watch Star Wars (the prequels are the best, and it isn't up for debate).
Jacob Cox, BS, RBT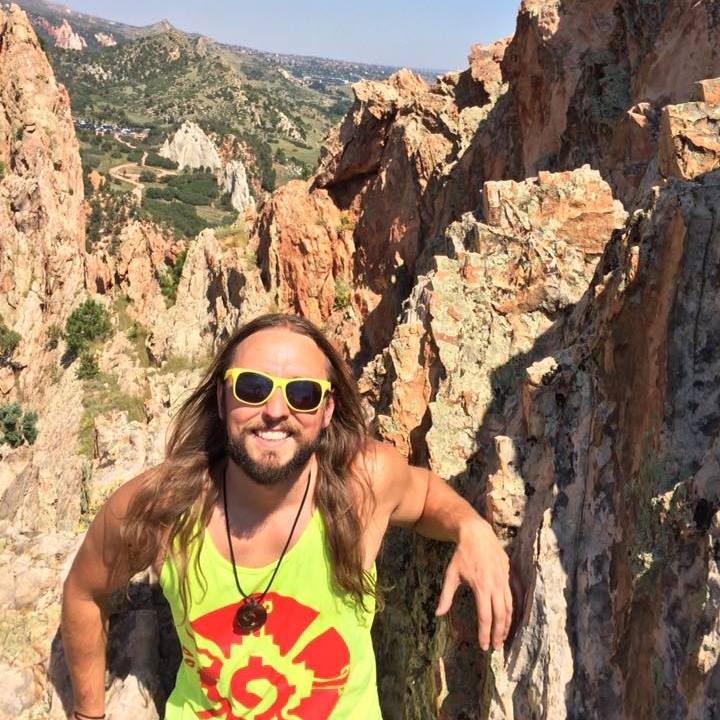 Registered Behavior Technician
I'm originally from Athens, Georgia. I moved to Colorado Springs in 2014 from Atlanta, Georgia. I have a Bachelor of Science degree from Georgia Southern University. I have a passion to help others achieve their greatest potential and encourage all to always remember to continue the journey to happiness. I have worked with children and adults with special needs since I have been in Colorado. I enjoy rock climbing, yoga, hiking, camping, healthy living, and learning new things. I feel incredibly grateful to serve others in my community and hope to soon extend my services worldwide.
Ashley Halemano, BA, RBT
Registered Behavior Technician
Hello! My name is Ashley! I was raised in Hawaii where I cultivated a joy for traveling, adventure and dance. I graduated with a BA in Anthropology at the University of Hawaii and later started working in ABA therapy where I found great joy in helping others reach their goals! Besides working as an RBT, I am also in school for my MA in psychology, I am a belly dance instructor and performer and in my spare time I love to hang out with my furbaby, read books, eat chocolate and explore the wonders of Colorado!

>
Suzanne St. Lawrence, BS
Office Administrator
Suzanne received her BS in Psychology at Cal State Long Beach in 2001 and has always had a passion for helping people. She moved to Colorado 2010 and has never looked back. She enjoys hiking, reading, long drives through the mountains and throwing a Frisbee in the park. When she is not outdoors Suzanne is cooking, square dancing and spending time with family.
Lynda Bradt, MBA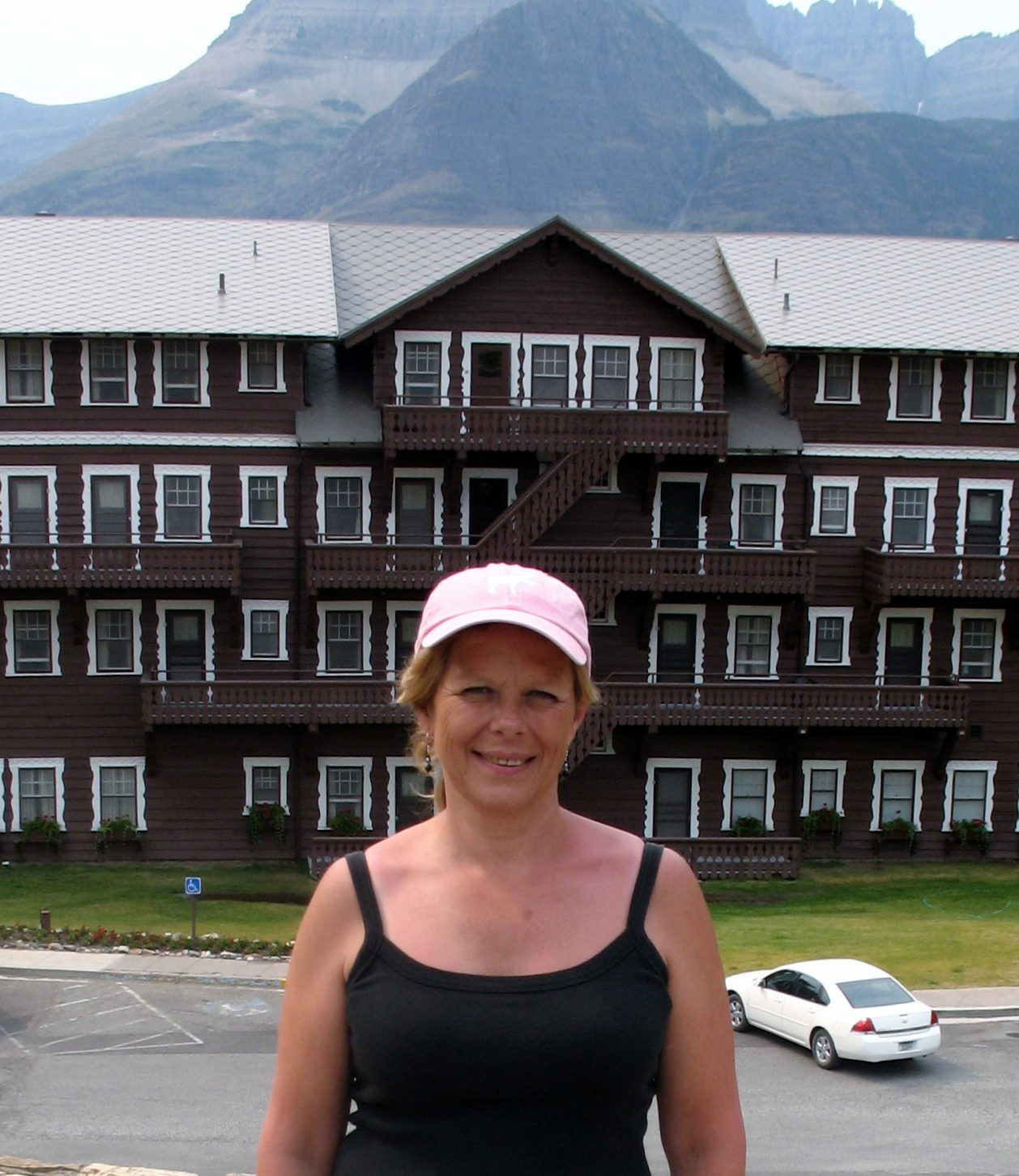 Accountant
Lynda moved to Colorado in 1978, received her bachelors in accounting from UCD and finished her MBA in accounting in 2005. Lynda has been providing tax services and bookkeeping services since 1996. She enjoys being involved with services for folks with disabilities, and giving back to her community. She enjoys traveling, gardening, hiking and tennis. She also enjoys spending time with her son, several cats, and her German Shepherd "Ishca".