Travis Blevins, MS, BCBA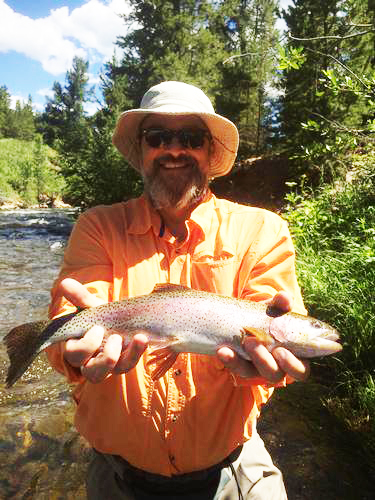 Founder and Executive Director
Travis has been providing services for individuals with special needs for 23 years. He has a masters degree in Behavior Analysis from the University of North Texas. Travis is a founding member and on the Board of Directors for the Four Corners Association for Behavior Analysis, a member of the Association of Behavior Analysis International (ABAI), and has been Board Certified Behavior Analyst (BCBA) since 2001. Travis was an adjunct professor at the University of Colorado, Denver campus, teaching "Practical Applications in Behavior Analysis" in Colorado's first academic program for Board Certification in Behavior Analysis. Travis has been instrumental in proliferating Behavior Analysis therapy and practice throughout Colorado and the Mountain West. In 2012, he formed a behavior analytic residential program, founding Colorado Residential Solutionsto serve adults that have been unsuccessful at previous residential placements. In 2014, he helped found the Colorado Association for Behavior Analysis. He has a passion for developing evidence-based treatments, and using empirically validated interventions to increase the independence and inclusion of individuals with special needs. Travis is committed to the dissemination of the principles of applied behavior analysis, and the transference of pragmatic technology to administrators, care-givers, parents, staff, and family members of individuals with disabilities. Travis has a vision for changing the landscape of region's current ABA services improving accessibility, quality, effectual outcomes, and adherence to data-based empirical treatment. He has successfully built three businesses serving more families than any other regionally located company. He enjoys the Colorado mountains, his beard, fine bourbon, hunting, fishing, watching his son and daughter grow-up and eating his wife's fine cooking.
Juliet Blevins, MS, BCBA
Clinical Director
Juliet has been providing a variety of ABA services for 22 years in many different settings for individuals with a wide variety of diagnoses. She has a Masters degree in Psychology with a major in ABA. She has published work in the Journal of Applied Behavior Analysis (JABA), and has served as a guest reviewer for JABA. She has been a speaker and author of numerous behavior analysis presentations at conferences including the International Association for Behavior Analysis, the International Society for Autism Research, Florida ABA, Tennessee ABA, and N. Carolina ABA. She is a member of the International ABA Association.. She has taught an ABA course at the University of Florida. Her research has been referenced in several widely used ABA textbooks. Juliet has experience ranging from providing individual ABA therapy, to serving as a consultant to many organizations and autism providers , large and small. Juliet is driven to assist individuals to reach their fullest potential. She strives to help individuals and families by increasing skills and reducing challenging behaviors. She has expertise in ABA therapy, functional analysis, preference assessments, treatment of challenging behaviors, and skill acquisition, including but not limited to language and social / relationship skills, play skills, and independent living skills.
Michele D. Wallace, PhD, BCBA-D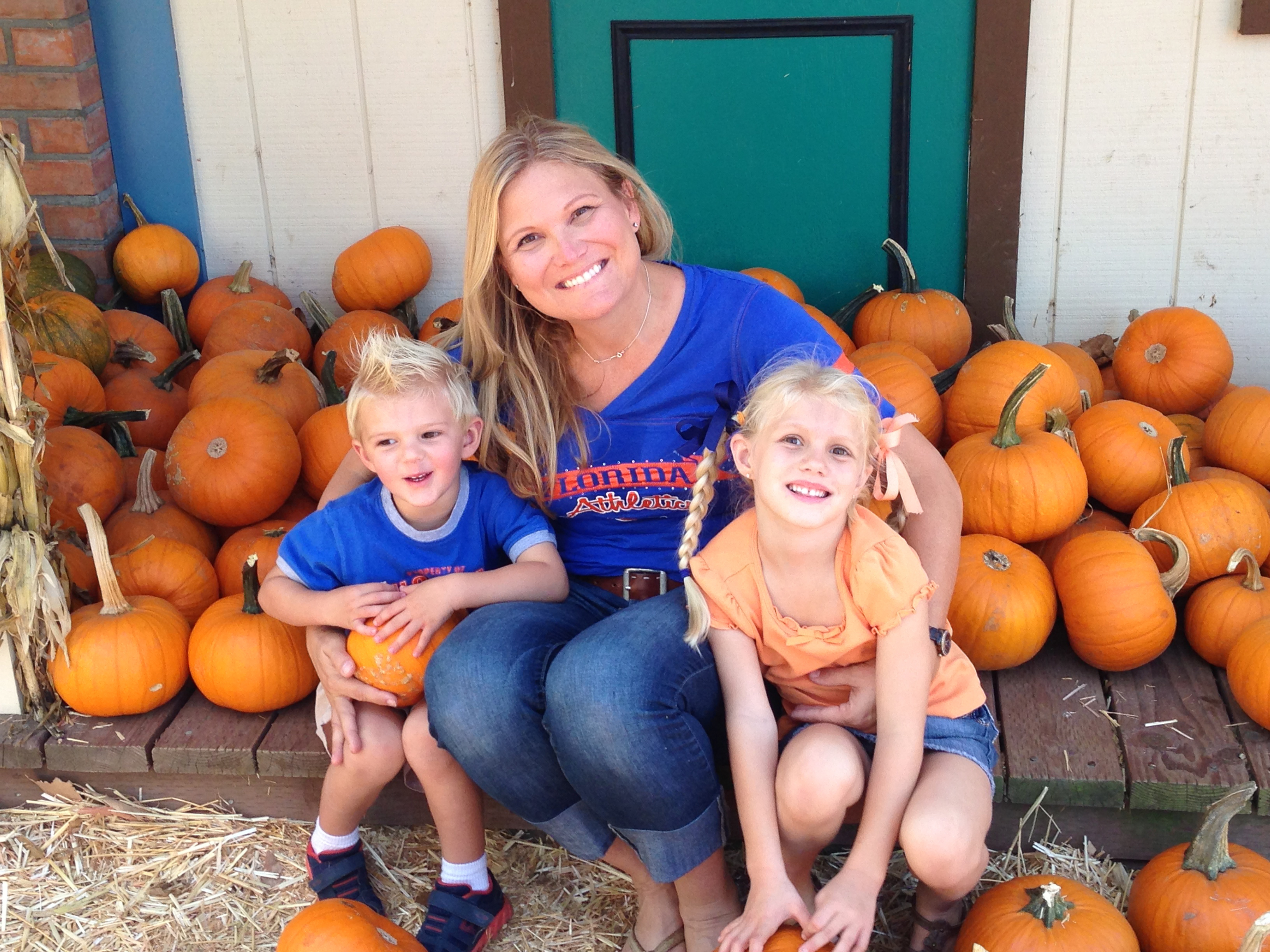 Clinical Consultant
Dr. Wallace received her Master's degree and Doctorate degrees in Psychology with a major in Applied Behavior Analysis (ABA) from the University of Florida under the supervision of Dr. Brian Iwata. She is a Doctorate level Board Certified Behavior Analyst (BCBA-D) and a widely recognized expert in the field of ABA. Dr. Wallace is an author on the current and widely used textbook, "Behavior Analysis for Lasting Change." Michele worked as a behavior analyst for many years in Florida and achieved her Board Certification there before national Board Certification was even a reality or an option. After working as a Behavior Analyst for many years in Florida and completing her Ph.D., she served as faculty at the University of Nevada, Reno for 5 years conducting research, doing clinical work and teaching and mentoring students. Dr. Wallace is currently a full time faculty member in the Department of Special Education and Counseling at California State University, Los Angeles. She has published numerous studies in peer-reviewed journals on a variety of applications of ABA including but not limited to: functional analysis, treatment of challenging behaviors, feeding disorders, and verbal behavior. Dr. Wallace has served on the editorial boards and as a reviewer for a number of peer-review journals such as the Journal of Applied Behavior Analysis, School Psychology Review, The Analysis of Verbal Behavior, and Education and Treatment of Children. Dr. Wallace was the past president for the California Association for Behavior Analysis (CALABA) and the Nevada Association for Behavior Analysis (NABA).
Amy Crye, MS, BCBA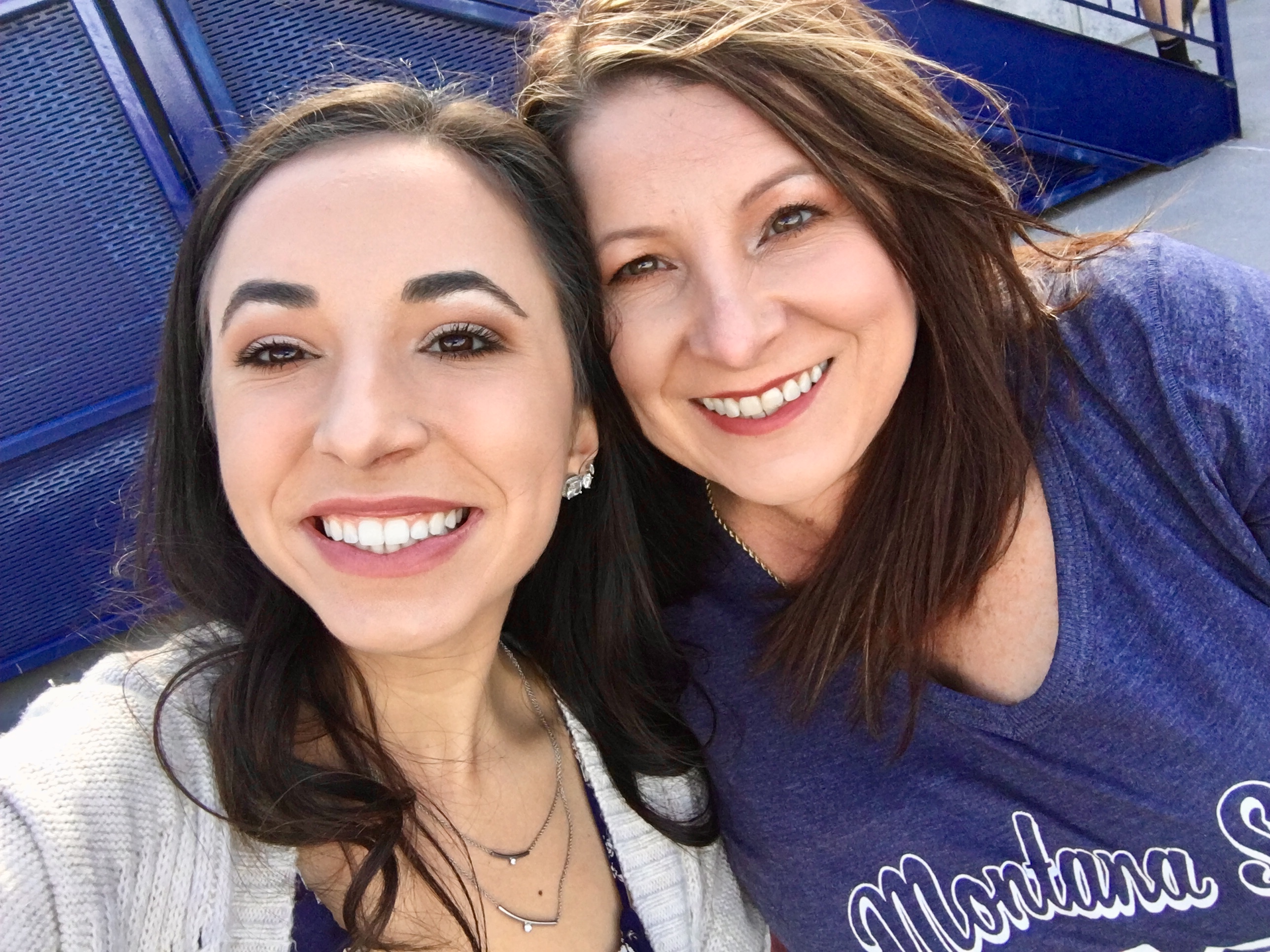 Director of Services
Amy Crye holds a Master of Science degree in Behavior Analysis from the University of North Texas. She has used her training in Behavior Analysis to design and implement effective educational and behavioral programs for children and adults for over 17 years. In addition to providing direct service to children and adults, Crye has worked with more than 100 school districts and developed non-public school programs in both northern and southern California. Crye's work history has focused on program development, competency-based training for staff, and quality assurance. In her role as Director of Service for Behavioral Services of the Rockies, Crye works with the Leadership team and the Regional Coordinators to assure appropriate and quality services for BSOTR clients. Crye provides trainings and presentations to education professionals (other behavior analysts, school psychologists, teachers, speech pathologists, etc), both locally and nationally. As part of her outreach services, Crye provides trainings to parents and families, has served on California Senator DeSaulnier's Autism Task Force as co-chair for the workgroup on Transition and Employment, has served on Mt. Diablo's Adult Education Advisory Committee for the Transition Options Program for adults with Asperger's Syndrome, and served as Chair for the 2010 and 2012 STAR Conference (Service, Teaching, Advocacy and Research). Before joining BSOTR, Amy was an ABA instructor in the Special Education Department at Touro University
P.J. Self, MA, BCBA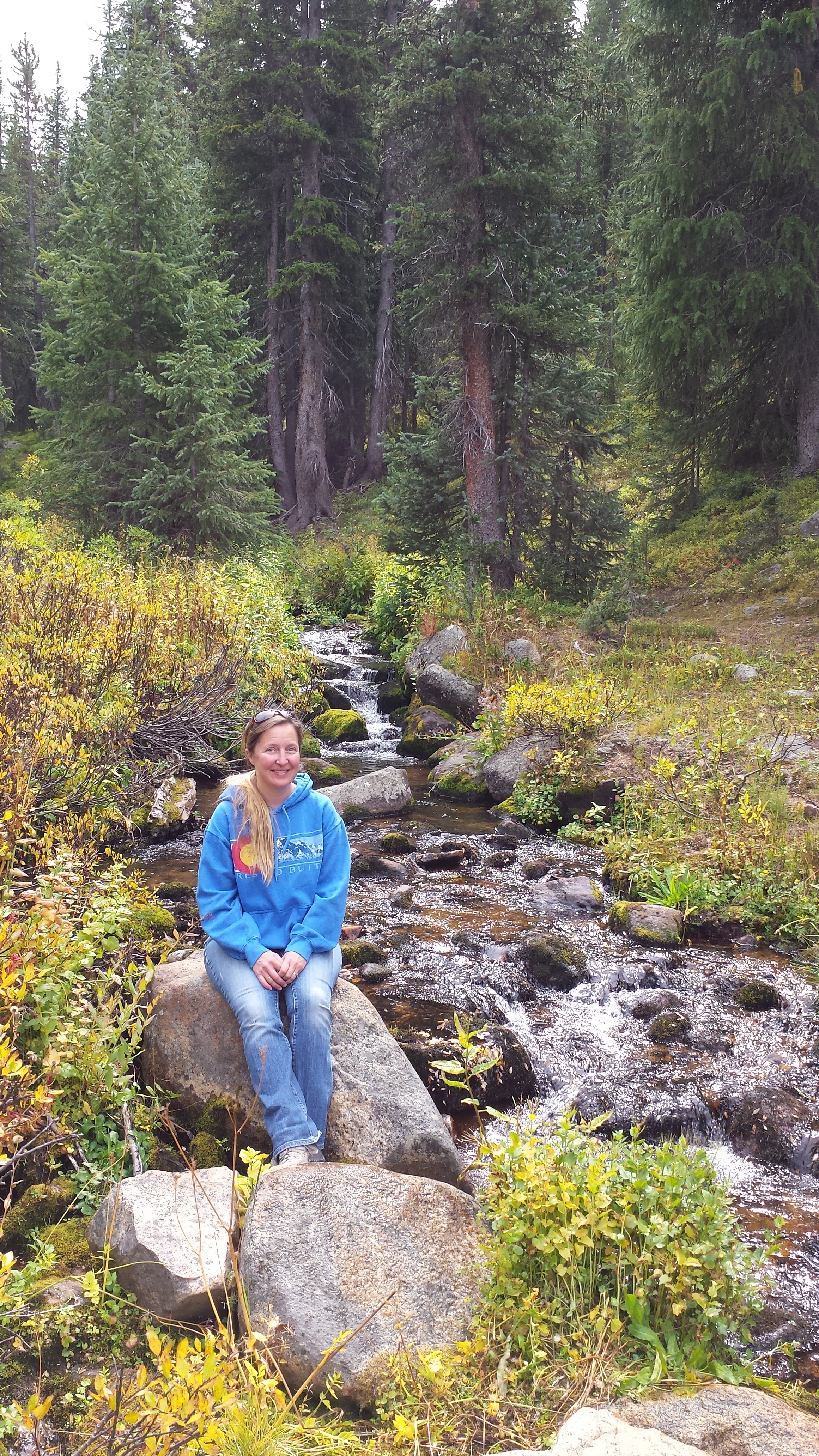 Regional Coordinator
PJ received her BS in Special Education from the University of Central Oklahoma in 1998. She worked briefly in the Kansas City area before moving to Denver in 2002 where she provided behavior services throughout the Front Range. She became a Board Certified Assistant Behavior Analyst in 2009 and received her MA in Special Education from the University of Colorado Denver in 2011. She became a Board Certified Behavior Analyst in 2013. Currently she is living and working on the Western Slope providing services to both children and adults. PJ enjoys snowboarding, NASCAR, camping, learning to kayak, and spending time outdoors with her husband and dogs.
Tami McKittrick, MS BCBA
Regional Coordinator
Tami McKittrick began in the field of Behavior Analysis when she was 18 years old, interning as an assistant in a residential facility. And 20 years later, Tami continues to love using principles of behaviors analysis in every aspect of her life. She has worked with a variety of settings and populations of all ages. She has worked with autism spectrum disorder, intellectual disabilities, dual diagnoses, geriatrics, criminally insane, and many others. She earned her Master's Degree in Psychology from Western Michigan University and later became a Board Certified Behavior Analyst. Tami is truly passionate about making meaningful changes in people's lives and celebrating the progress.
richard anderson, MA, BCBA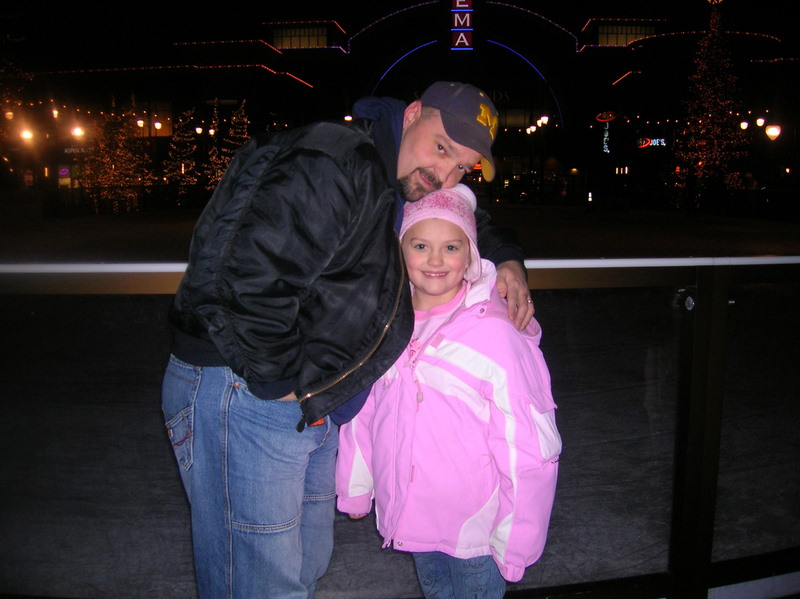 Regional Coordinator
Rick has completed his BA in Psychology from the American Military University and completed his MA in child psychology from The Chicago School of Professional Psychology in 2014. In his free time Rick likes to play golf and go for rides on his motorcycle when he is not spending time with his wife and three children.
Tracy Barkman, MA, BCBA
Board Certified Behavior Analyst
Tracy graduated with her BA in Psychology and Pre-Med from University of Arkansas, Fayetteville. She moved to California to begin the School Psychology program at the University of the Pacific (UOP) in Stockton, CA. However after only one semester she switched programs to obtain her MA in Psychology and obtain her Board Certified Behavior Analyst (BCBA) credential. She had discovered ABA after working in residential treatment facilities and during her internship for the School Psychology program at a group home. She wanted to make a direct change and loved analyzing behavior(s). After graduating from UOP in 2005, she was a supervisor for in-home ABA programs in the Sacramento area and the Placer County Behavior Specialist. Tracy moved with her family to the Boulder area in 2012. She was blessed to be able to stay home with her son for his first 5 years. She joined the Behavior Services of the Rockies team in August 2017.
Sarah Diamond Rizzo, MEd, BCBA
Board Certified Behavior Analyst
Sarah is originally from a small town in Maine. She earned her BA in Psychology at the University of South Florida, and she will be graduating from the University of Cincinnati in December with an M.Ed. in Behavior Analysis. Sarah has been working with children for many years, and she has been a Behavior Therapist since 2014. Sarah loves spending time with loved ones and doing anything outdoors!
Paul Andrews, MEd, BCBA
Board Certified Behavior Analyst
Paul relocated to Colorado in 2008 after earning a Bachelor's Degree in Philosophy from Arizona State University. He became interested in Applied Behavior Analysis while working with at-risk adolescents in several residential settings, in which he was fortunate enough to be part of a number of incredible transformations in the lives of some truly remarkable individuals. He recently earned a Master's Degree in Education and his BCBA certification. Paul is a native of Jamestown, Rhode Island, and in his free time, he enjoys hiking, rock climbing, mountain biking, model rocketry, RC aircraft, and above all else, the company of good people.
Kaitlyn Purdy, MA, BCBA
Board Certified Behavior Analyst
Hi my name is Kaitlyn! I am incredibly sociable and therefore love anything I can do with people such as camping, snowboarding, and playing board games. I am passionate about loving others well through tangible acts of service such as cooking for others.
Kalyn Hogan, MA, BCBA
Behavior Analyst
Kalyn graduated from the University of Kansas with a degree in Applied Behavioral Science. Before graduating, she worked specifically with children diagnosed with autism in a classroom called Little Steps. She implemented 1:1 behavioral therapy there for a year. She was inspired to go into this profession by her grandparents, Bob and Martha Perske, and her instructors at KU. Her grandparents have been advocates for people with intellectual disabilities for decades. Under the guidance of well respected ABA professionals at the University of Kansas, Ruby worked in their Little Steps program and was inspired to pursue a career in ABA, and was encouraged to connect with BSOTR. When not working, Ruby enjoys cycling and trail running with her friends and family. She even likes hiking with her dog, General.
leana sinatra, BS, bcAba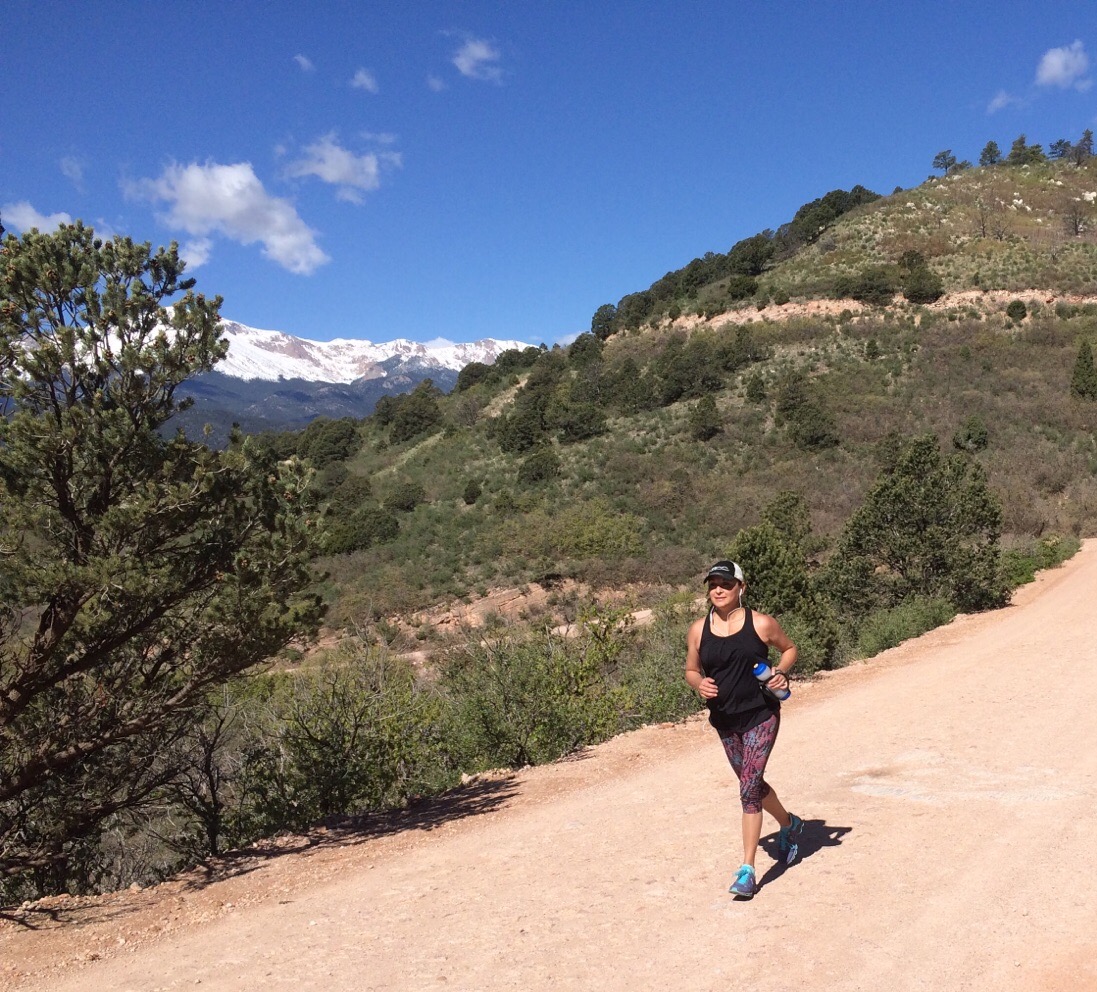 Assistant Behavior Analyst
Leana received her BS in Kinesiology from University of Nevada, Las Vegas. She was trained in ABA by Erik Lovaas of The Lovaas Center and began providing in-home therapy in 2000. She then moved to the Bay Area and continued to provide in-home ABA and work with various consultants and school districts, specializing in children with autism. Leana moved back to her home state of Colorado, keeping in the same specialty, in 2004. She received her ABA instruction from University of North Texas and became a BCaBA in May of 2011. She is now enjoying learning to work with adults with disabilities through BSOTR. When she isn't working, Leana enjoys running, skiing, snowboarding and spending time with family and friends.
chance Olson, BA, BCaBA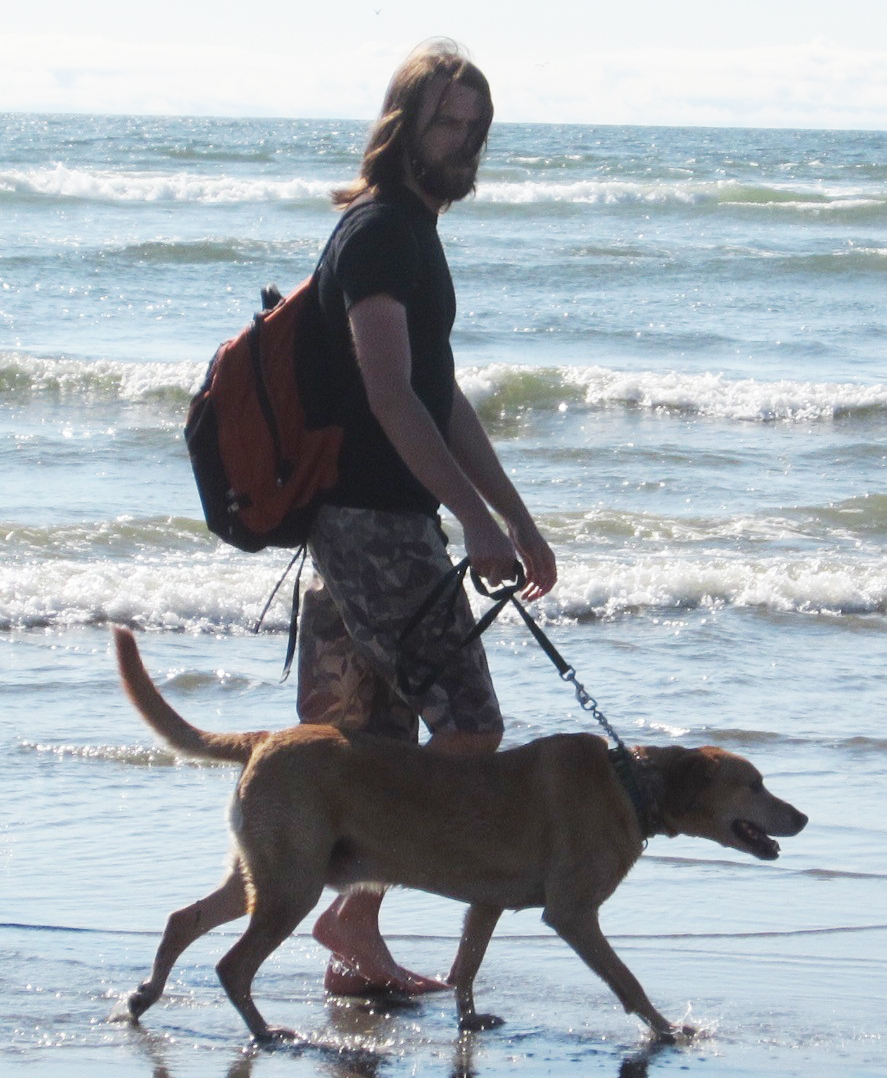 Assistant Behavior Analyst
Chance has been working with youth since receiving his B.A. in Criminal Justice and B.B.A. in Accounting from Gonzaga University in 2007. Initially working with youth within Washington state's juvenile justice, psychiatric, and foster care systems, he later spent three years at Seattle-area high schools working with students with developmental and behavioral disabilities. Chance returned to his home-state of Colorado in 2013 and joined BSOTR where he is one of the agency's certified PCM [Professional Crisis Management] Instructors and received BCaBA through Florida Institute of Technology. He finds happiness in wilderness adventures, creating things, music, food, family, friends, and yellow labs.
Hera Hansen, BS, RBT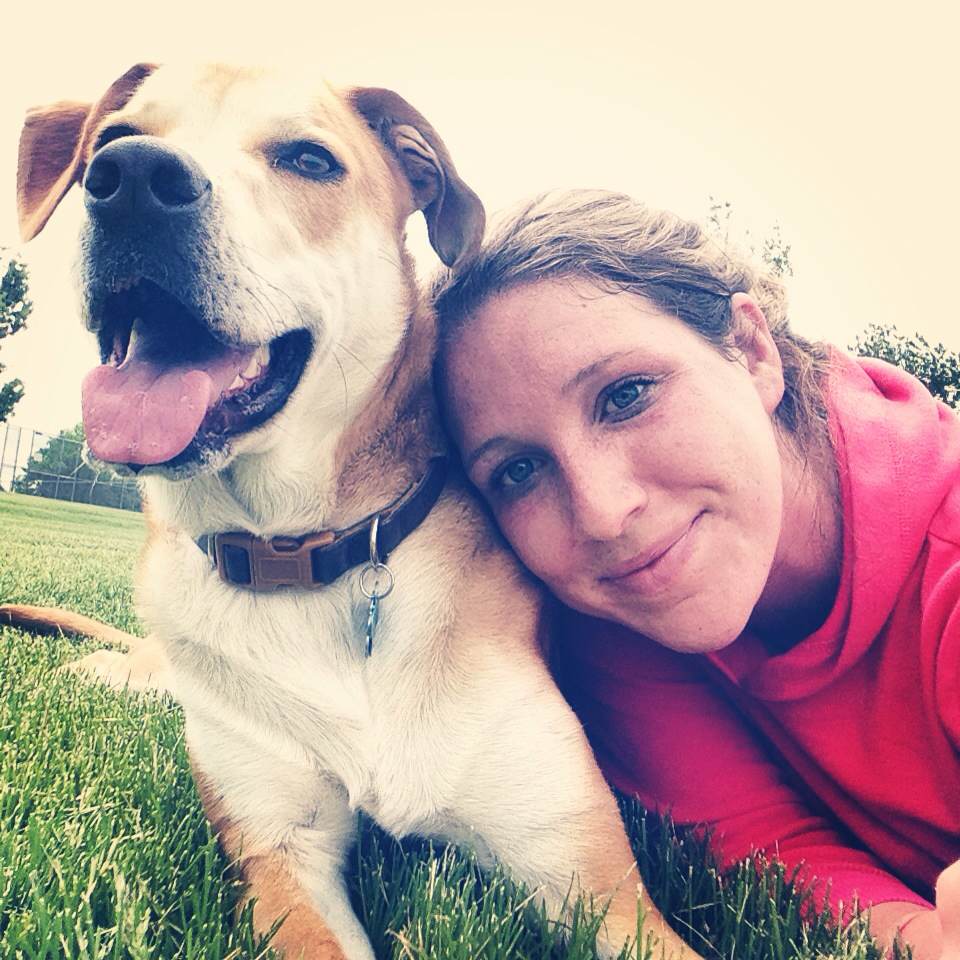 Registered Behavior Technician
For several years I worked as a lifeguard, waitress, and nanny while searching for a career that I could be passionate about. I have a little sister with developmental disabilities and have volunteered as a Special Olympics coach for many years. When I learned about the BCBA credential I knew that it was going to be for me! I joined the BSOTR team in hopes of finalizing my plan to one day become a BCBA. I moved to CO from RI and take advantage of all the great outdoor activities and adventures. In my free time I also enjoy anything having to do with music, practicing yoga, and spending time with friends, family, and my dog, Clyde.
Jordan Banghart, BS, RBT
Registered Behavior Technician
Jordan was born in Northern Colorado but raised in Massachusetts. After graduating high school, she decided that she wanted to be back in beautiful Colorado and attended Colorado State University. Jordan has worked in a range of professions and is excited that she recently found her calling at BSOTR. She looks forward to continuing learning and growing as a registered behavior therapist, and hopes to one day become a BCBA. In her free time, Jordan enjoys spending time with her husband and their two kids, yoga, hiking, running, biking and ultimately enjoying life!
Maggie Zapeda,BA, RBT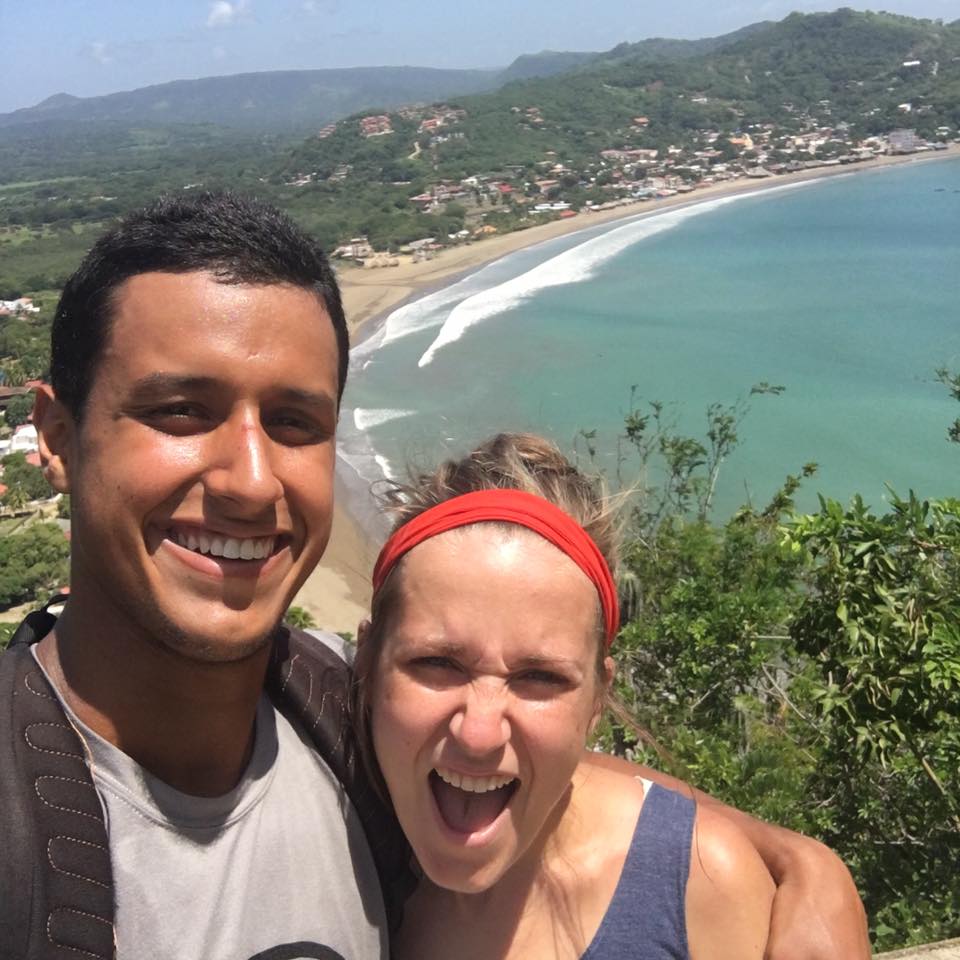 Registered Behavior Technican
Hello! My name is Maggie Zepeda. I graduated from Capital University in Bexley, Ohio back in 2011 with a Bachelors of Arts. My degree is in Art Therapy and Studio Art with a Psychology minor. Experiencing adventure is what I thrive in. Traveling abroad, hiking, canoeing are some of my favorite things. I have worked in a few national parks, with a ministry, and as a result I fell in love with the mountains. I moved to Colorado in Sept 2014, which is when I met my husband. We just got back from a 3 month mission trip in Nicaragua. We love to love others!
Lauren Brown, BA, RBT
Behavior Therapist
Lauren is originally from Panama City Beach, Florida. She relocated to Colorado in 2015 and has been pursuing her dreams of becoming a clinical counselor since. She graduated from Colorado Christian University in May 2018 with a Bachelor's degree in Psychology. She is now working towards achieving her Masters of Arts in Clinical Mental Health Counseling from Denver Seminary. Lauren finds meaning in working with and assisting others, and is excited to learn and grow from her experience at BSOTR. When the time is right, Lauren enjoys any reason to get outdoors and in the mountains, trying new food, experiencing the music scene Denver has to offer, and spending time getting to know others.
Rosie Weigel, BS, RBT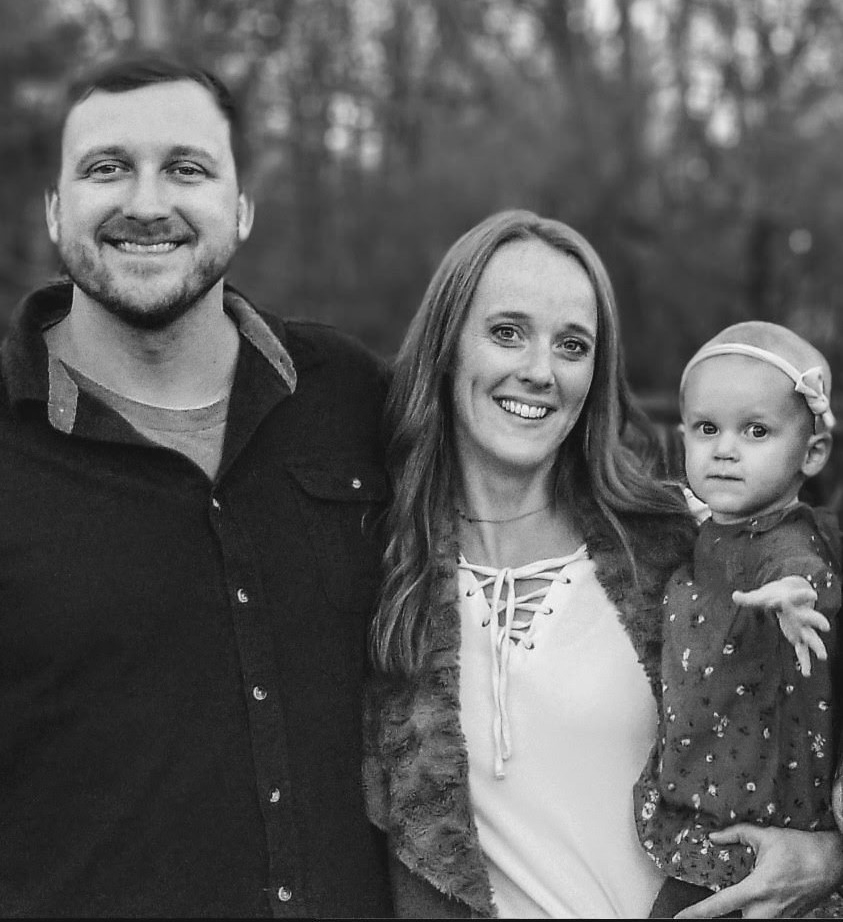 Registered Behavior Technican
Rosie Weigel lives in Fort Collins, CO. She grew up hiking the Sierra foothills in Northern California. Studied at California State University, Fullerton in sunny Orange County where she received her Bachelor of Science in Exercise Science. In 2010, Rosie moved to Fort Collins where she met her husband, Nate. They have a red furry dog/son named Rufus. When Rosie is not working she is working out at the gym, hanging out with her family, Rufus and Nate, and watching the Bachelor/Bachelorette with her girls. Hobbies that Rosie enjoys are crafting, working out, and cooking. She loves to host parties and get togethers with friends and family. Fall is the best season because boots are worn and Cincinnati Bengals football is watched. WHO DEY!
Rebekah Sherwood, BS, RBT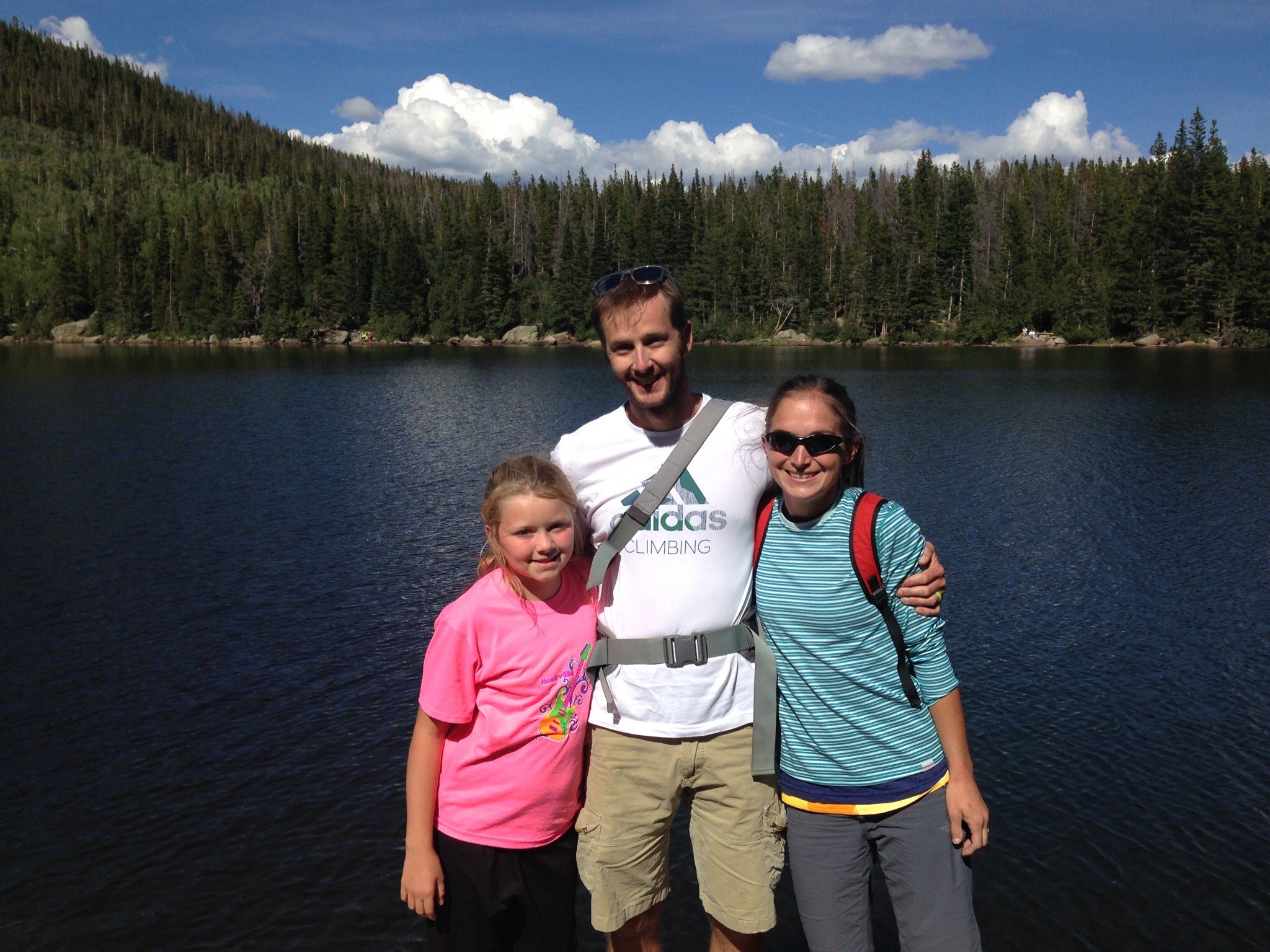 Registered Behavior Technican
Bekah was born and raised in Grand Rapids, Michigan. She graduated with a Bachelor Degree in Educational Ministries and Biblical Theology. She worked as a substitute teacher for two years before moving out to Colorado in 2010. She came out to Colorado to enjoy the mountains and to follow her dreams of climbing in Colorado. She enjoyed the mountains and started working again at a center for children and adults with Autism. This was her first experience with ABA and she grew to love it. She stayed at the center for almost 5 years. She began working at BSOTR in September 2016. When she's not working she enjoys rock climbing, hiking, backpacking, gardening, fly fishing and spending time with her husband and step daughter
Allie Borman, BA, RBT
Behavior Therapist
Hello, my name is Allie and I am a Colorado native! I graduated in 2016 from the University of Colorado Colorado Springs with a BA in Psychology and minors in Biology and Mathematics. In undergrad, I found my passion for helping people and decided I wanted to pursue a career in the healthcare field. I started as a home healthcare CNA and then became a medical scribe at the Mental Health Center of Denver. I loved being able to combine two of my favorite subjects- psychology and biology, while also improving the quality of care and wellbeing of clients. Recently, I completed a graduate program at Colorado State University in Biomedical Science with an emphasis on Neurobiology. In my free time I enjoy spending time with my family, going on walks with my dog, Riggins, traveling, and visiting new restaurants, breweries, or distilleries. I am excited to join the BSOTR team and continue learning through experiences!
Melissa Rodriguez, RBT
Registered Behavior Technician
My name is Melissa Rodriguez. I was born and raised in Baton Rouge, Louisiana and moved to Colorado Springs in September of 2015. I quickly fell in love with everything about Colorado! I enjoy being active so needless to say, you can always easily convince me to workout, run trails, do the incline, go on hikes or rock climb! I absolutely love what I get to do on a daily basis. Being a Registered Behavior Therapist for BSOTR, I have not only met some amazing individuals but have also grown in my personal life. It is a blessing to be able to positively impact the lives of our clients through the services we provide!
Becky North, BA, RBT
Behavior Therapist
I was born and raised in Midland, Texas, but have lived in the Canon City, Colorado area since 1994. I graduated Summa Cum Laude from Adams State University with a BA in Early Childhood Education and a minor in Business. I have worked with children from birth to 12 in a variety of inclusive settings. It is my passion for supporting and empowering children as well as their families that has led me to teach, coach, and mentoring of others in an effort to positively impact and improve the lives of others. In my spare time I love quilting, reading, yoga, meditation, and supporting my youngest son in his participation in high school sports.
Ellen Ryon, BA, RBT
Behavior Therapist
Ellen received her bachelors degree from The University of Kansas, in applied behavior analysis. She spent a year completing her practicum in the Little Steps and Kansas Early Autism Program classrooms. She moved to Colorado a few weeks after graduating from KU and has been at BSOTR since January of 2015. When Ellen isn't working you can find her outside spending time with her husband and fur-child fly fishing all of the waters Colorado has to offer and camping when the weather permits it!
Daniel Durie, BS, RBT
Registered Behavior Technician
Daniel Durie was raised in Kansas City before coming out to attend Regis University. He graduated with a degree in Economics in 2010, from Regis. He strives to stay active in the mountains on hikes, skiing, or fishing. His current favorite place to visit is Moab, Utah.
Jamie Nathan, BS, RBT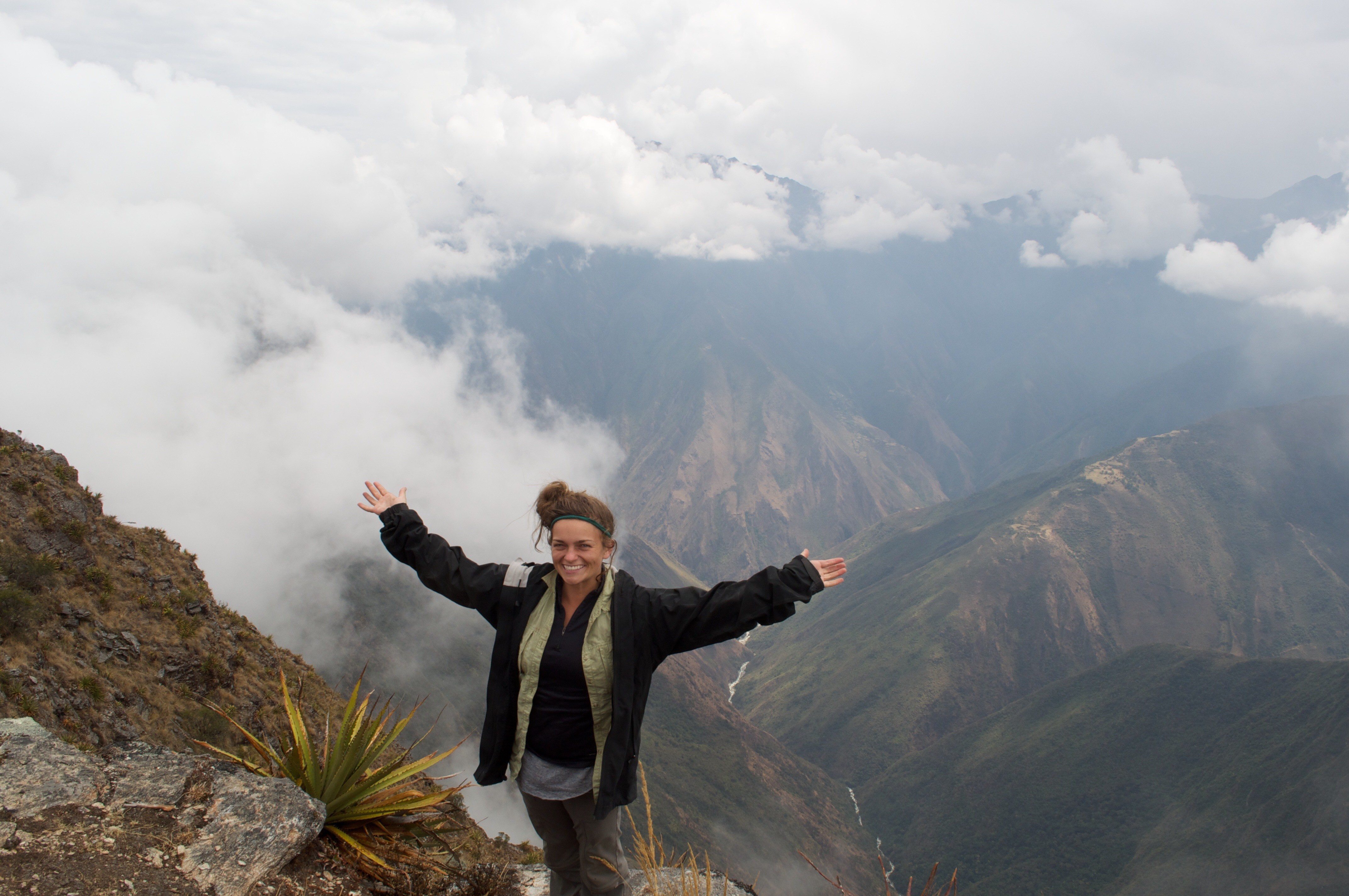 Behavior Therapist
Jamie is originally from Arizona, she moved out to Colorado in 2008 for school and couldn't imagine living anywhere else. She received her BS in Sociology from the University of Colorado at Boulder and has used her degree to help people of all ages, backgrounds, and abilities. She is happy to be with BSOTR and continue her passion for helping people. In her free time Jamie enjoys being outdoors, playing sports, and spending time with friends. She also loves to travel and practice her Spanish
Jessie Westbrook, BA, RBT
Registered Behavior Technician
Jessie is a Colorado native who has always been passionate about helping others. She attended University of Colorado Boulder and obtained a bachelor's in psychology and a bachelor's in dance. In her free time, Jessie loves to get outdoors in any way possible, as well as creating dance performances to present throughout the community. Jessie has always been motivated to become a therapist and is extremely happy to be a part of BSOTR.
Wendy Soto, BS, RBT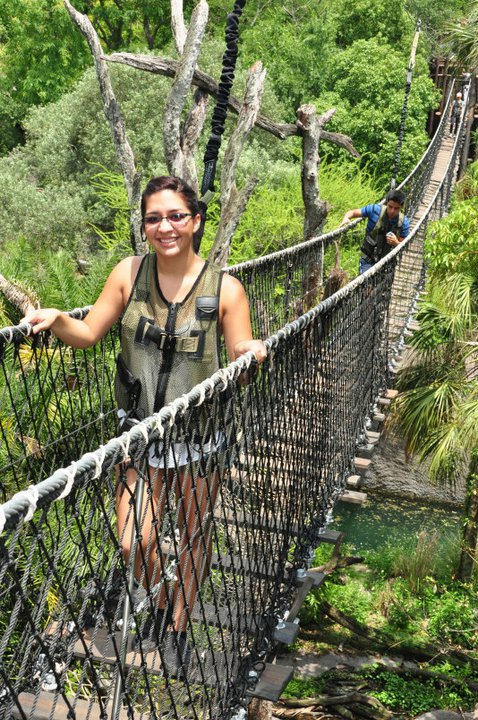 Behavior Therapist
Wendy was born and raised in West Texas, and she received a BS in Psychology from The University of Texas at El Paso. During her undergraduate experience, she taught dance lessons to individuals with learning disabilities, served as a Neuroplasticity Trainer at a local clinic, and was involved in research in the Social Cognitive lab at UTEP. Wendy's interest in cultural diversity and child development led her to study in Salamanca, Spain, during the final year of her undergraduate career. There, she focused on learning about developmental psychology and Spain's social structure, while also teaching an English class in a local elementary school. Wendy was introduced to Applied Behavior Analysis upon her return to the U.S., and she instantly became devoted to it. She is currently pursuing a Master's degree in ABA with an emphasis in Autism through Ball State University to become a BCBA. Helping individuals with special needs is her passion, and she hopes to one day contribute to the growing body of research of ABA. In her free time, Wendy enjoys hiking, dancing Ballroom and Latin dance styles, traveling, exploring Colorado (since she recently relocated to Denver), and watching Netflix.
Molly Delahoyde, BA, RBT
Behavior Therapist
Hi, my name is Molly, a Colorado Native with a love for travel, dogs and kids with Autism and other Developmental Disabilities. I have lived and traveled all throughout Europe and most of Canada. I am currently living in Steamboat Springs and am working towards my Bachelors in Special Education, with eventual end goal of MA/BCBA. I've been working with kids for over eight years, specifically special education for the past two. I enjoy hiking, camping, traveling, spending time with my rescue dog, Murph, and whatever the Rocky Mountains have to offer. I am so excited to be a part of the BSOTR team and to continue learning and growing within the behavioral analytic field.
Benjamin Yazzie, MsED, RBT
Behavior Therapist
My name is Benjamin Yazzie and I am Edgewater clan, born for the Hopi clan. My maternal grandparents are Read People clan and my paternal grandparents are Hopi clan. In this way, I am Navajo. I have been in the education arena for the past 11 years as a Special Education Teacher and a Reading Coach. I have worked closely with families in regards to child education, behavior, and development. I feel that with my past experiences, personal and professional, I can help to establish the supports needed to ensure children have a bright and successful future. I received my BS in Elementary and Special Education, and Masters in Special Education. I love spending time with my family and watching football.
Suzanne St. Lawrence, BS
Office Administrator
Suzanne received her BS in Psychology at Cal State Long Beach in 2001 and has always had a passion for helping people. She moved to Colorado 2010 and has never looked back. She enjoys hiking, reading, long drives through the mountains and throwing a Frisbee in the park. When she is not outdoors Suzanne is cooking, square dancing and spending time with family.
Ponderosa Billing Services
Insurance Administration
Ponderosa Billing Services, Inc has been in business for 27 years providing complete billing services to a wide array of clients in the Pikes Peak region, to include Behavior Services of the Rockies. We have an eclectic & talented staff that bring it all together. Karen Lee, President, has owned PBSI for the last 13 years, growing the company to the success it is today. Recently PBSI has merged with Kat Can Do, LLC billing service to enhance this success. Kat O'Hearn, CPC continues to work as the Provider Relations Manager for PBSI. Together, Karen and Kat have over 20 years of experience providing billing and consultation services to the medical and mental health field, including ABA.
Lynda Bradt, MBA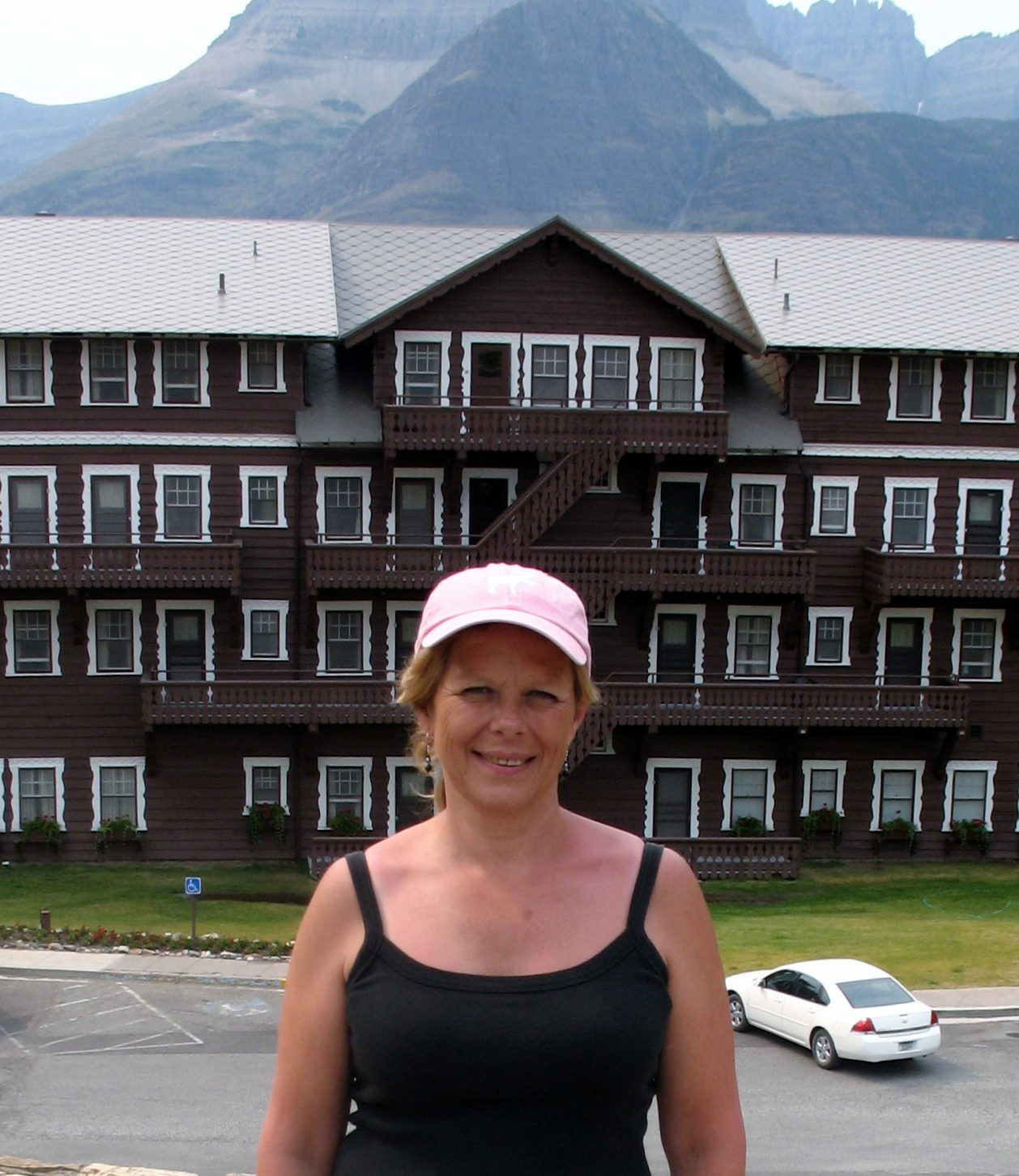 Accountant
Lynda moved to Colorado in 1978, received her bachelors in accounting from UCD and finished her MBA in accounting in 2005. Lynda has been providing tax services and bookkeeping services since 1996. She enjoys being involved with services for folks with disabilities, and giving back to her community. She enjoys traveling, gardening, hiking and tennis. She also enjoys spending time with her son, several cats, and her German Shepherd "Ishca".